Tapioca Pudding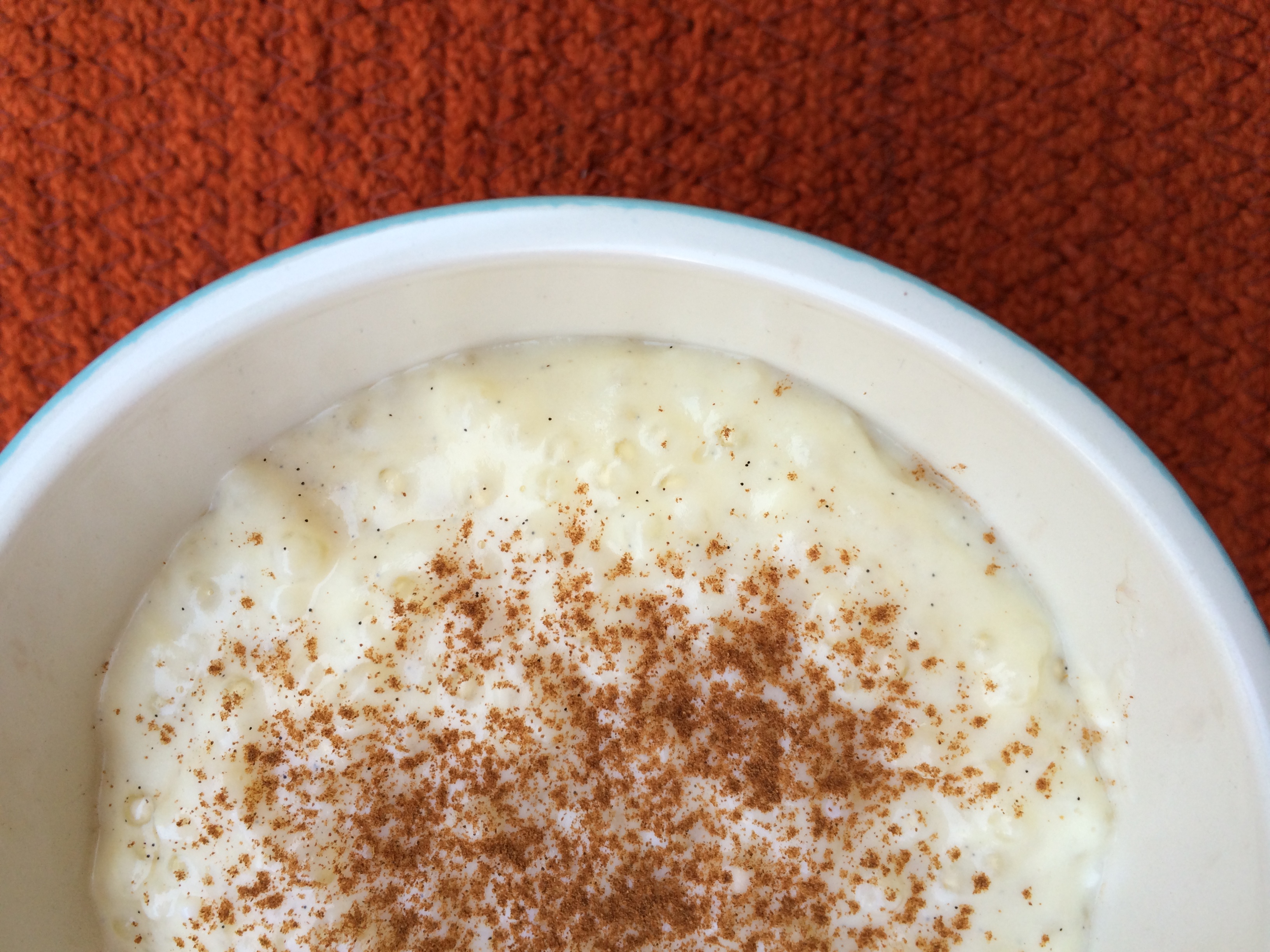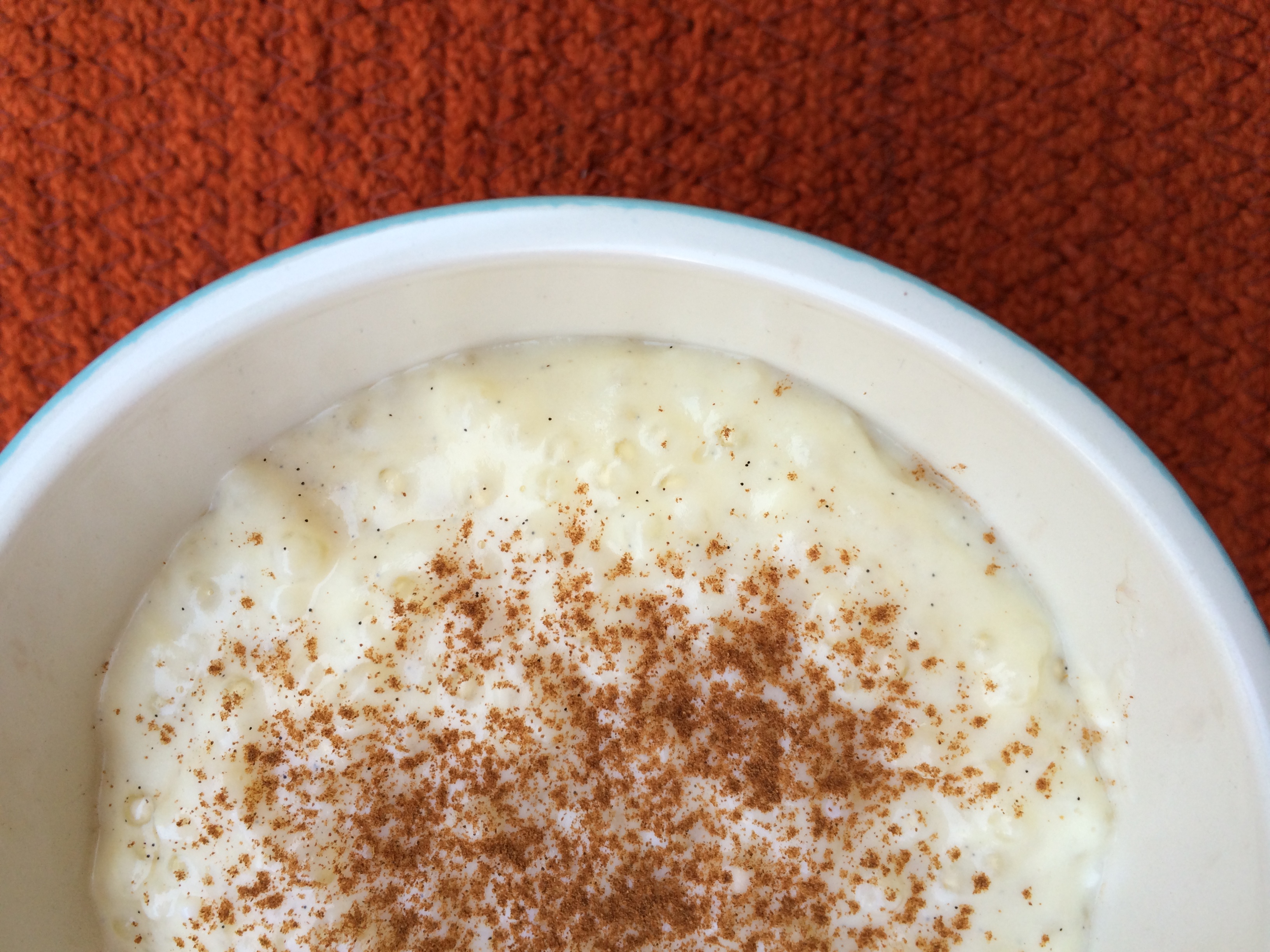 Tapioca Pudding
Growing up, my mom would always make us tapioca pudding when we weren't feeling well. I never looked forward to being sick but when I was, tapioca made it just a little bit better.
Yield: 4 – 6 servings
Oven: N/A
Preparation time: 5 minutes + 40 minutes resting time
Cook Time: 5 minutes
1/3 cup small pearl tapioca
2 1/2 cups low-fat milk
1 egg, lightly whisked to break yolk
2 tablespoons granulated sugar
1/4 teaspoon kosher salt
1 teaspoon pure vanilla extract
cinnamon, as desired for garnish
Method:
1. In a medium saucepan off heat, add tapioca, milk, egg, sugar, and salt. Allow to sit at room temperature for 10 minutes.
2. Over medium heat, bring to a boil and while stirring constantly, allow to cook for 1 minute. Remove from heat, add vanilla, stir to combine, cover tightly and allow to sit at room temperature for 30 minutes or until thickened.
3. Transfer to a container, cover and store in the refrigerator until cold. Alternatively, tapioca pudding can be served warm or room temperature, but I prefer the cold version.
4. Before serving, lightly dust with cinnamon. – See kitchen note.
Kitchen Note: Consider using Vietnamese cinnamon for a little more "kick."