Salted Caramel Bananas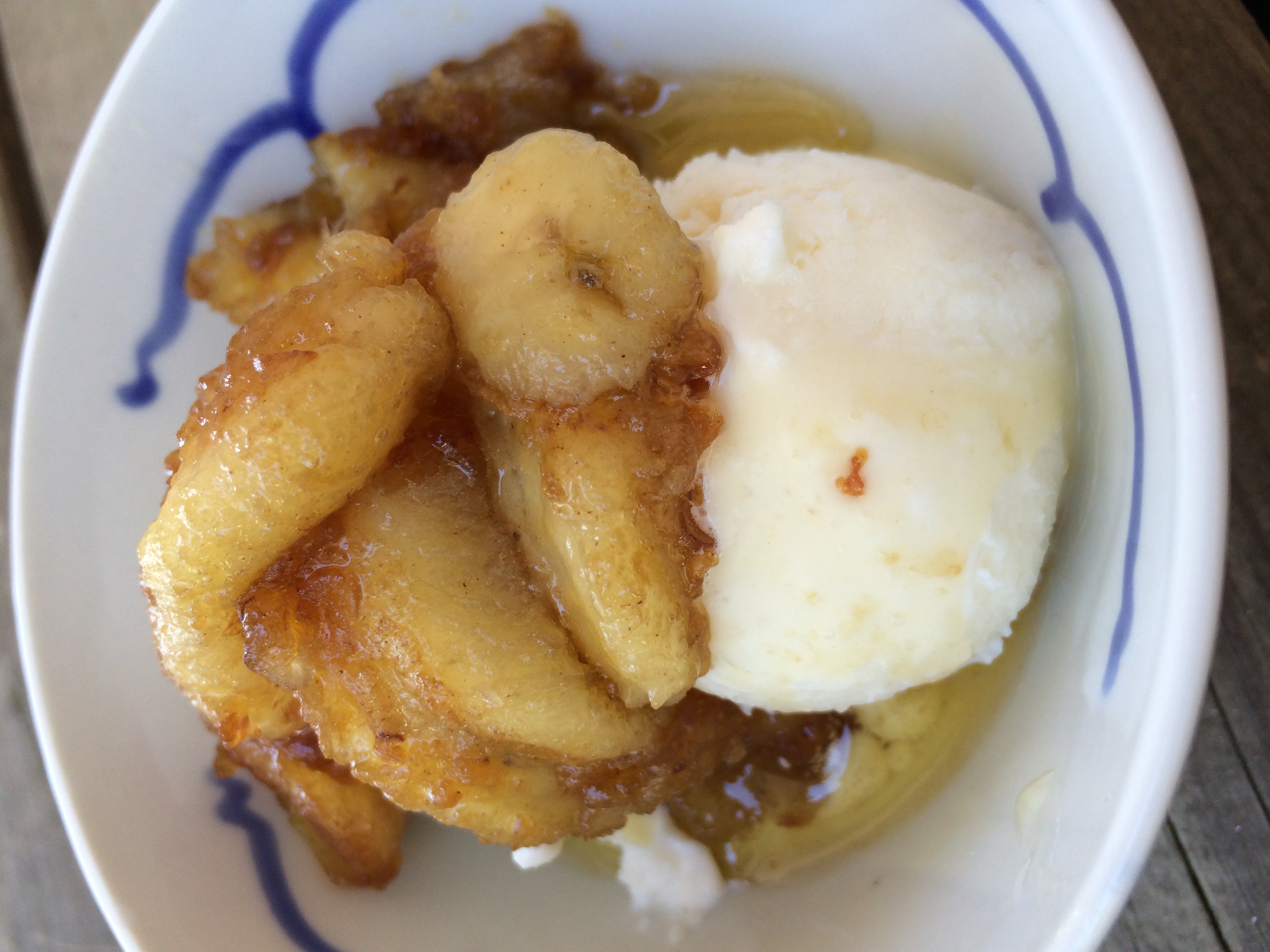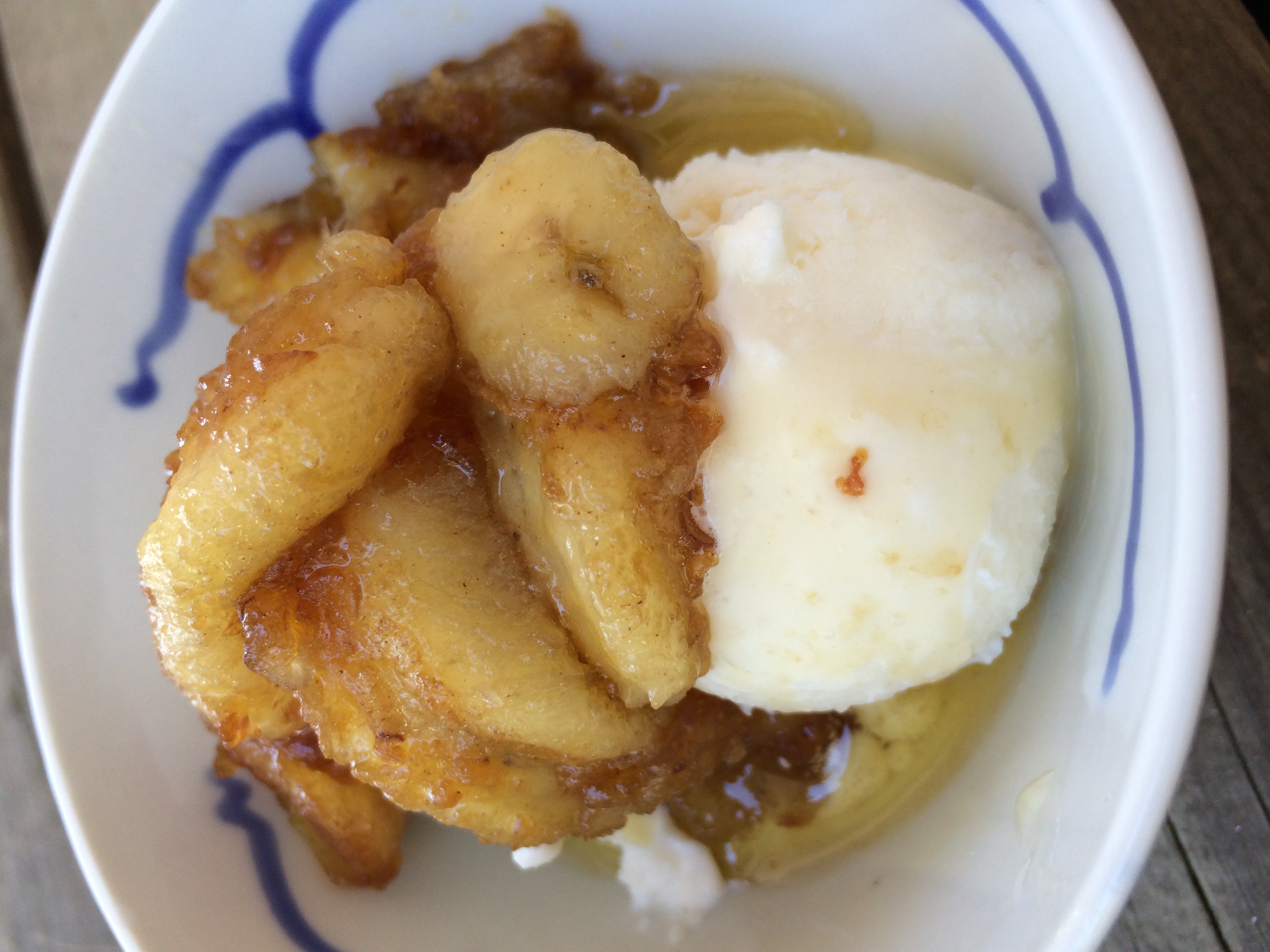 Salted Caramel Bananas
A few months ago, I had some friends over for dinner and was desperate for a quick impromptu dessert. With a few bananas at the ready, I quickly settled on making caramelized bananas using kitchen staples, butter and brown sugar. Served over ice cream, my guests were beside themselves!
Yield: 4 – 6 servings
Oven: N/A
Preparation time: 5 minutes
Cook Time: 3 minutes
6 tablespoons unsalted butter
4 firm bananas, sliced on a sharp bias 1/4 inch thick
4 tablespoons dark brown sugar
1 teaspoon kosher salt
Method:
1. In a heavy bottom sauté pan over medium – high heat, add butter and allow to melt. Add bananas tossing to evenly coat.
2. Sprinkle the brown sugar and salt to cover and while gently stirring, being careful to not mash the bananas, cook until the bananas are tender and evenly coated with caramel, approximately 3 minutes. Remove from heat and carefully spoon and drizzle over vanilla ice cream.
Kitchen Note: Use less or more salt depending on desired saltiness. Firm bananas will help keep their structure during cooking allowing them to absorb more flavor from the salted caramel.