Oatmeal Cookies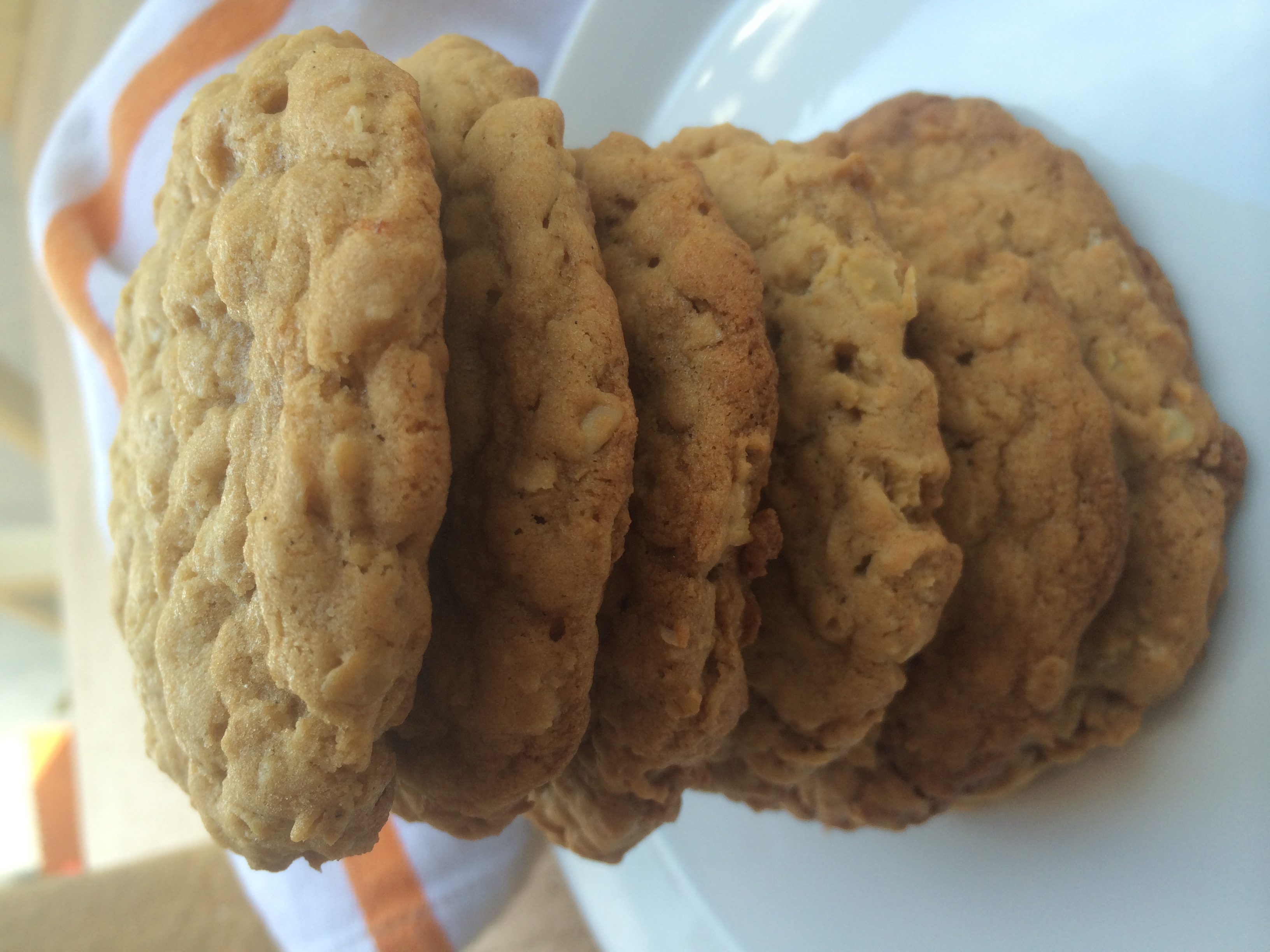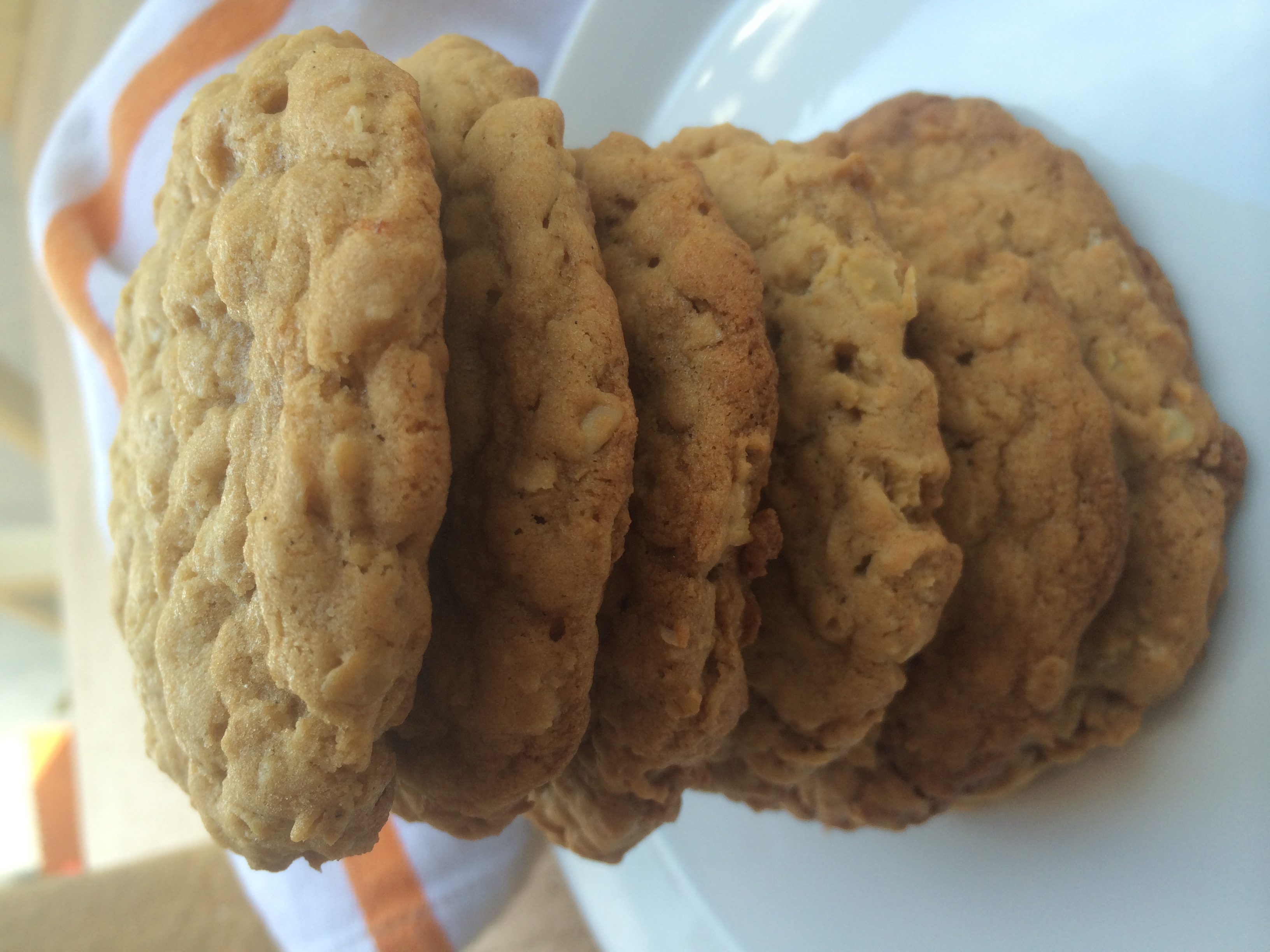 Oatmeal Cookies
Typically oatmeal cookies are made with raisins, but quite frankly, I find them distracting. Instead, I like to focus on the oats and think this recipe is hands-down one of my all-time favorite cookie recipes and one that I find myself making time and time again. I would be surprised if they didn't become a staple in your home as it has in my own.
Yield: 22, 2-ounce cookies
Oven 350ºF
Preparation time: 15 minutes
Cook Time: 12 – 14 minutes
2 1/2 cups unbleached all-purpose flour
1 teaspoon kosher salt
1 1/2 teaspoon baking soda
3 cups rolled oats (not quick-cooking)
1 cup (2 sticks) unsalted butter, room temperature
2 cups packed light brown sugar
1 tablespoon pure vanilla extract, best quality possible
2 large eggs, room temperature
Method:
1. Preheat oven to 350ºF.
To prepare dry ingredients:
2. In a large mixing bowl, add flour, salt, baking soda, and oats. Whisk to combine.
To prepare wet ingredients:
3. In the bowl of an electric mixer fitted with a paddle attachment, add butter and brown sugar and cream on medium – high speed until light in color and fluffy, approximately 2 – 3 minutes.
4. Add vanilla and mix until just combined.
5. Add eggs, one at a time, being careful to not over-mix.
6. Add dry ingredients to wet in one addition and mix on low until just combined.
To assemble and bake the cookies:
7. Using a 2-ounce cookie scoop, portion dough into 22 evenly sized cookies. Place 6 on a parchment lined baking tray and gently press down to flatten with your palm.
8. Place in preheated 350ºF oven and bake until the bottom is light golden in color, approximately 12 – 14 minutes. Remove from oven and allow to cool without being disturbed for 5 minutes.
9. Repeat with the remaining dough. If you have more dough than mouths to feed, refrigerate pre-portioned dough until cold, approximately 1 hour. Gently press each with your palm to flatten and place in a freezer ziplock bag. Label with the date and contents, and freeze up to 3 months. When ready to bake, remove as many as you would like, allow to defrost for 20 minutes, then bake at 350ºF until lightly golden underneath. NOTE: given dough is coming from a frozen state, baking times may vary.
Kitchen Note: If choosing to freeze cookie dough, make sure they are pre-portioned and gently flattened with your palm before freezing.