Cornbread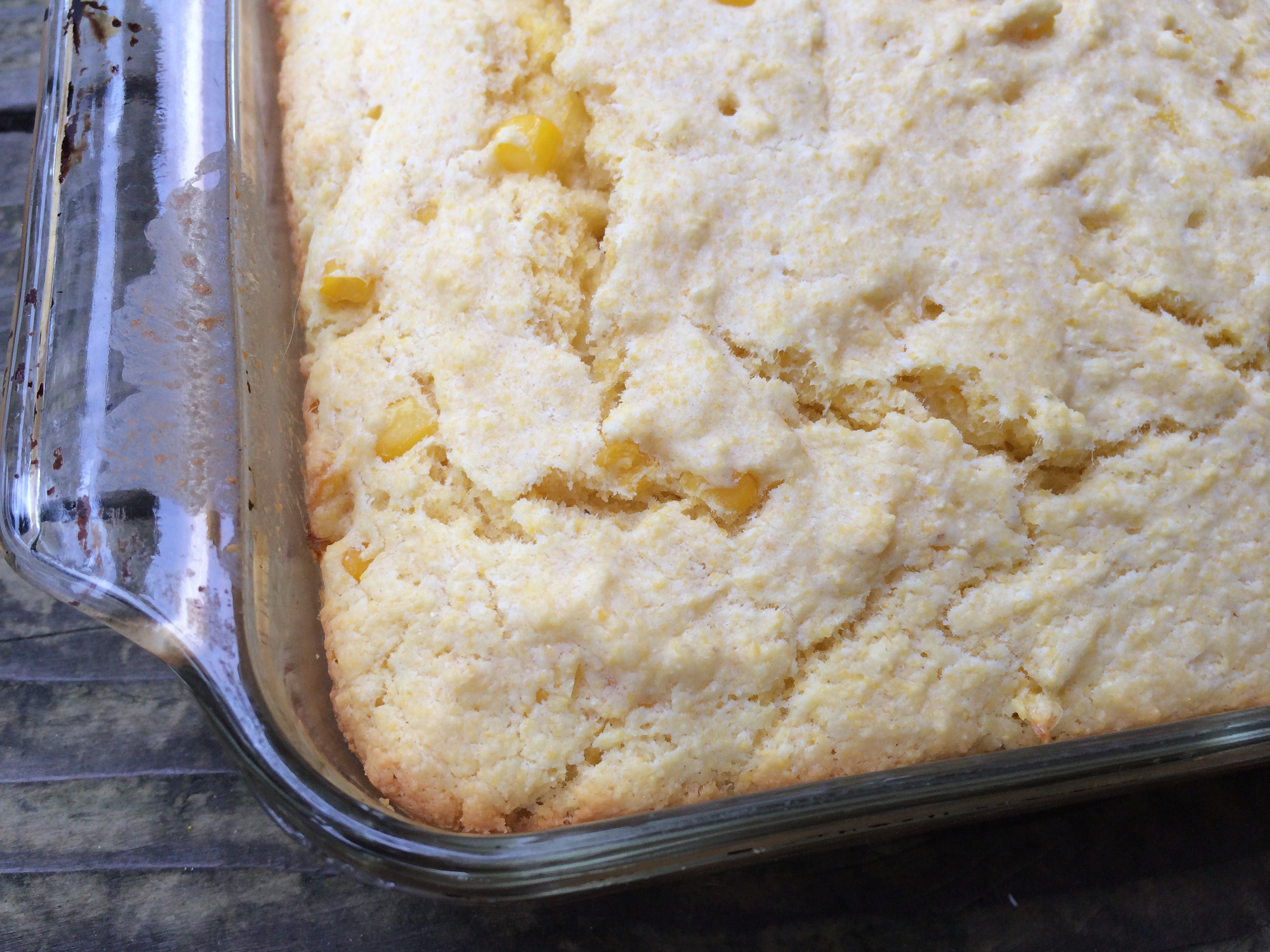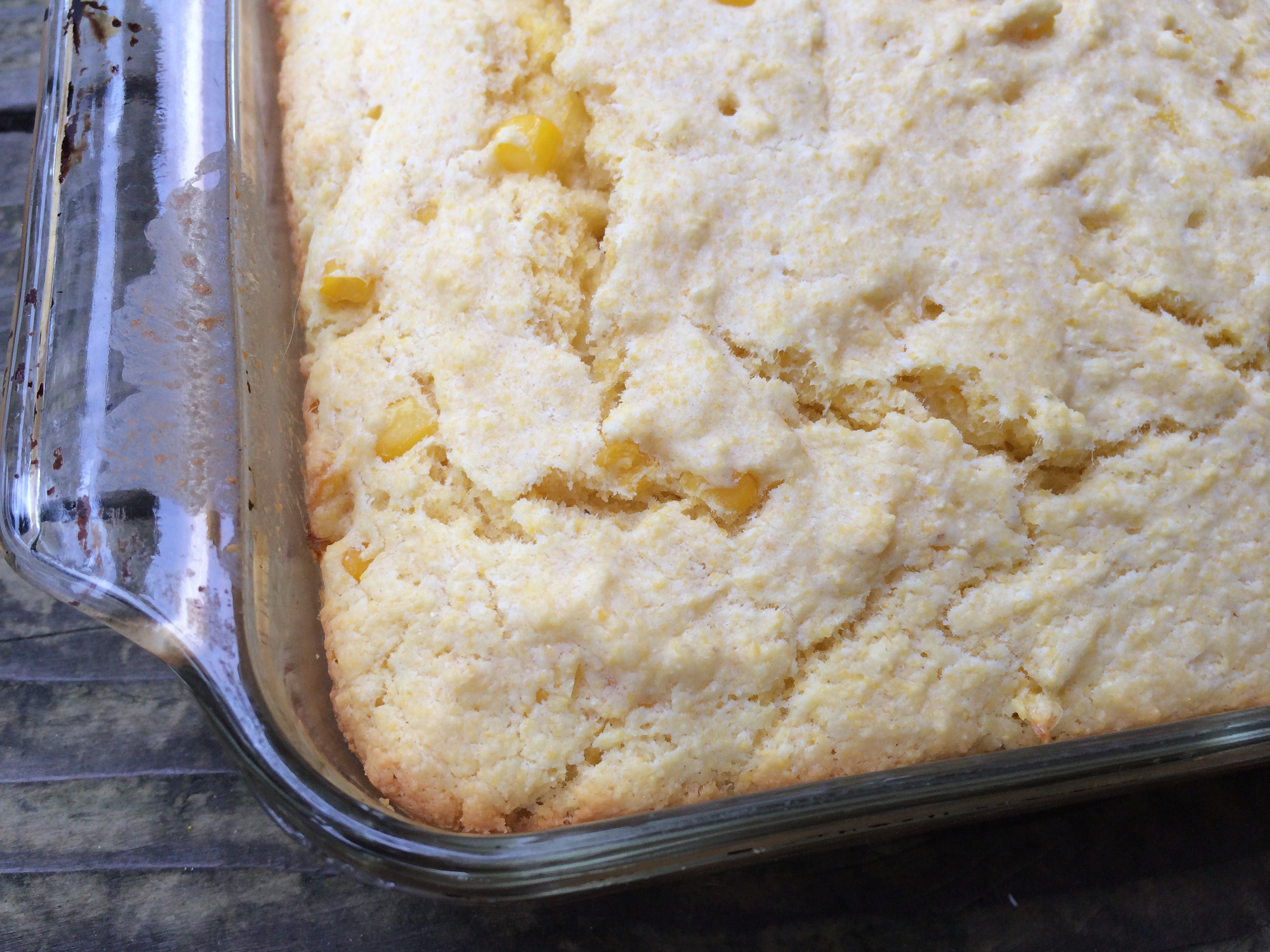 Cornbread
Cornbread makes for a great side, especially with split pea soup or chili. And, it's incredible in turkey-day stuffing! Feel free to add cheddar cheese, minced jalapenos or even crispy bacon for a little extra "pizazz."
Yield: 8 – 10 servings
Oven: 400ºF
Preparation time: 15 minutes
Cook Time: 15 minutes
1 3/4 cups unbleached all-purpose flour
1 cup cornmeal
1 tablespoon baking powder
3 tablespoons granulated sugar
1 teaspoon kosher salt
1 1/4 cups whole milk, heated to just below a simmer
1/2 cup (1 stick) unsalted butter, melted
1 large egg, lightly whisked with a fork to break the yolk
1 cup fresh corn kernels, defrosted and excess water removed if previously frozen
2 tablespoons melted butter, for greasing baking dish
Method:
1. Preheat oven to 400ºF.
2. Place a 9x13-inch baking dish in the preheated 400ºF oven and allow to heat through, approximately 5 – 10 minutes.
3. In a large mixing bowl, add flour, cornmeal, baking powder, sugar, and salt. Using a whisk, mix until fully combined.
4. In a separate medium size bowl, add heated milk, butter and egg. Using a whisk, mix until just combined being careful to not over-mix. Add the corn and mix until just incorporated.
5. Gently fold the dry ingredients into the wet and stir until just combined.
6. Remove baking dish from oven and carefully, grease the bottom and sides with melted butter.
7. Pour batter into prepared baking dish and spread into an even layer. Place in preheated 400ºF oven and bake until lightly golden in color and an inserted toothpick comes back with only a few crumbs attached, approximately 15 minutes.
8. Remove from oven and allow to cool at room temperature, approximately 10 minutes, before slicing.
Kitchen Note: For a crispier crust, preheat a cast iron pan in a 400ºF oven and bake the cornbread in the cast iron instead. This cornbread recipe makes for great cornbread croutons, like the ones used in my cornbread stuffing recipe.