6-Layer "Magic" Bars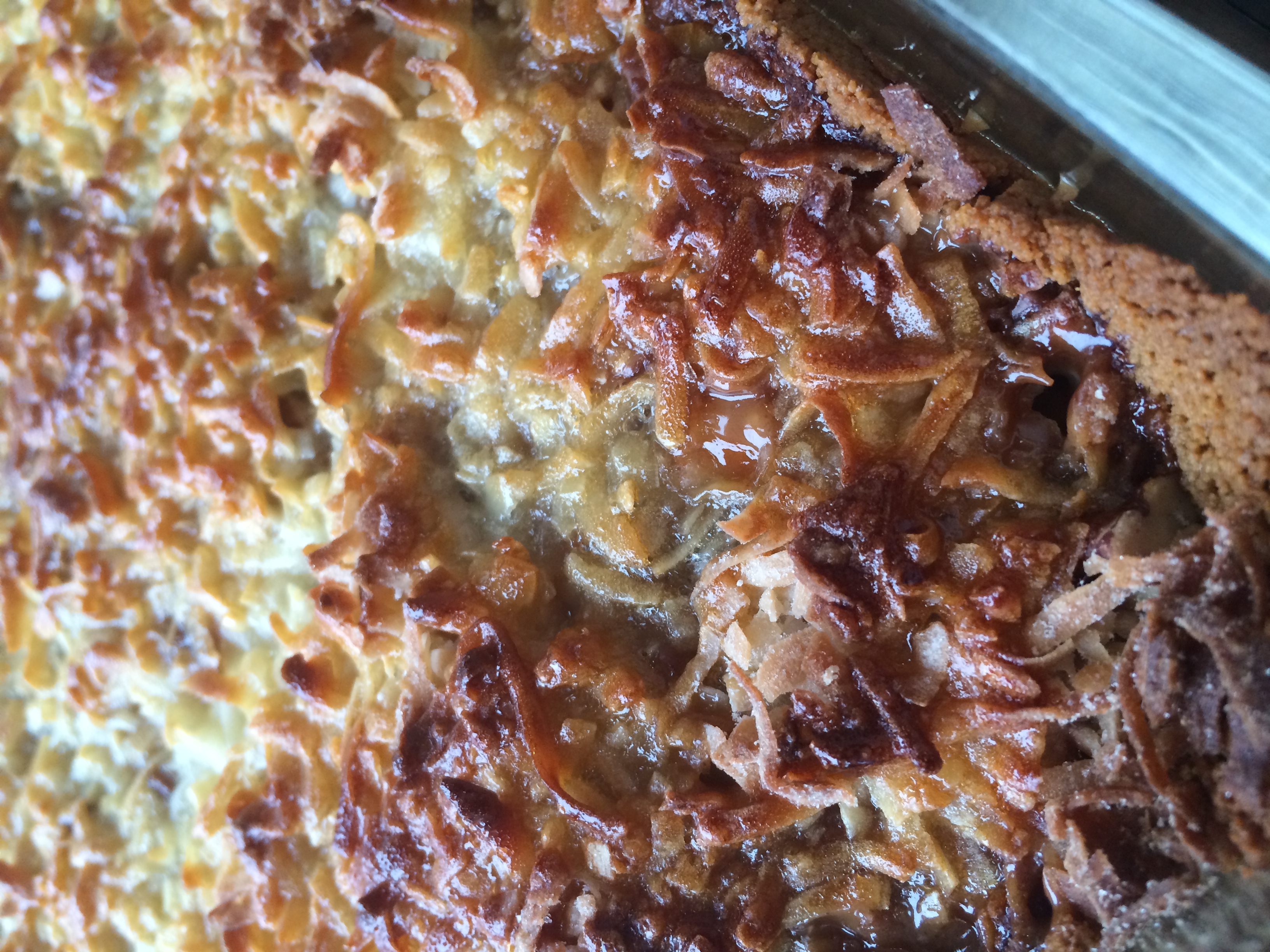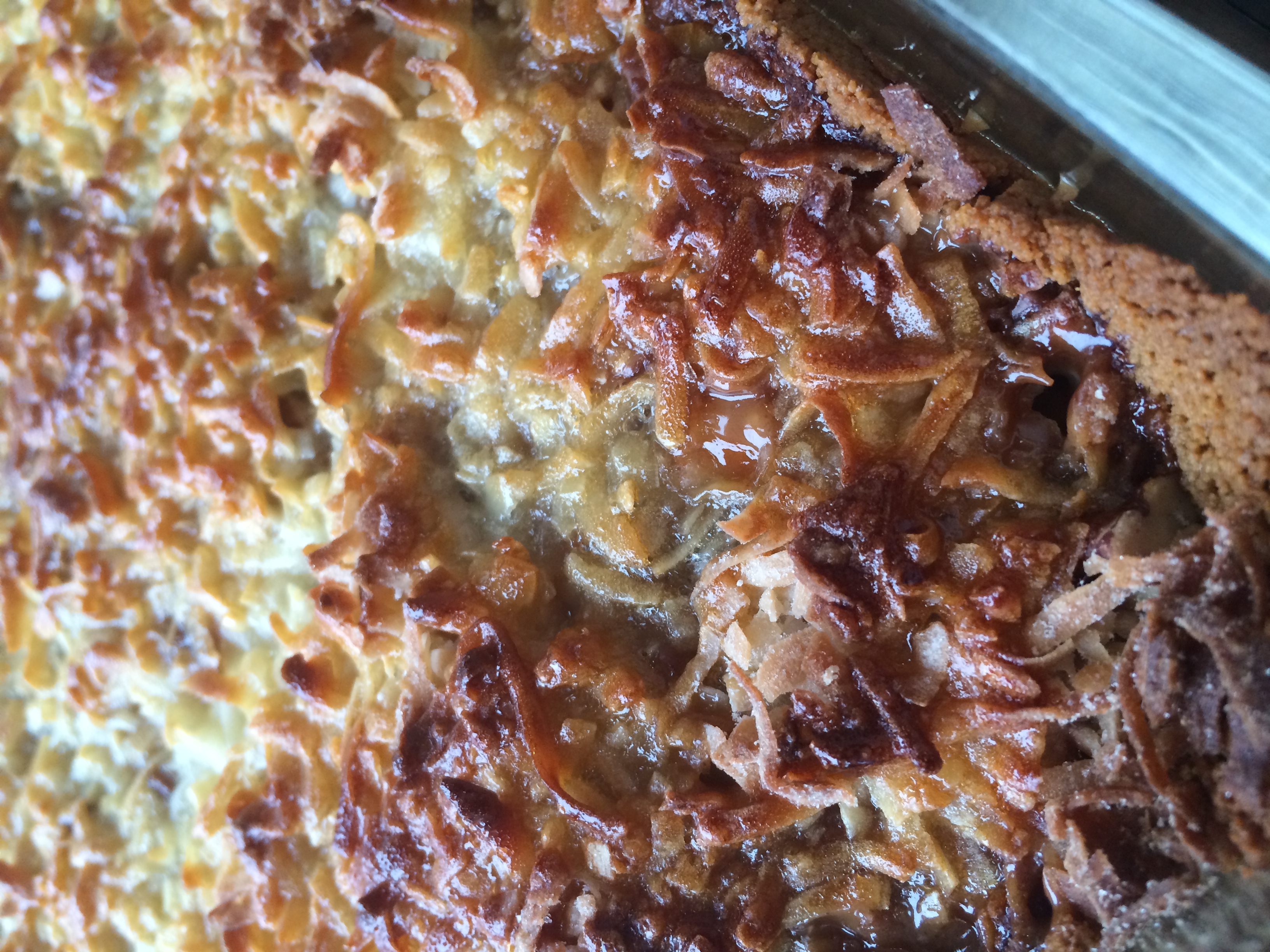 6-Layer "Magic" Bars
A friend of mine brought a heaping platter of 7-layer bars to a Junior League meeting, and I couldn't resist them! Soon after, I set out to create my own version but settled on 6-layers. I don't know where the name "magic" came from but I'm keeping it in the title for the sake of nostalgia.
Yield: 24 – 30 bars
Oven: 375ºF
Preparation time: 15 minutes
Cook Time: 35 minutes
Crust:
2 cups graham cracker crumbs
3/4 cup (1 1/2 sticks) unsalted butter, melted
Layers:
1, 12-ounce bag (approximately 2 cups) chocolate chips (semi-sweet, milk, or dark)
8-ounces (approximately 2 cups) roughly chopped pecans
1, 8-ounce bag (approximately 1 1/2 cups) chocolate toffee chunks (like Heath Milk Chocolate Toffee Bits)
1 3/4 cups shredded coconut
1, 14-ounce can fat-free sweetened condensed milk
Method:
1. Preheat oven to 375ºF.
To prepare the crust:
2. In a food processor fitted with a blade attachment, add graham cracker crumbs and melted butter. Pulse until combined and when squeezed, holds it shape.
3. Lightly grease the bottom of a 9x13-inch baking dish with melted butter or cooking spray. Line with parchment paper keeping a 2-inch overhang on either side making it easy to remove bars when finished baking.
4. Transfer graham cracker mixture to baking dish and using clean dry hands, press down to form a crust.
5. Place in preheated 375ºF oven for 5 minutes, or until lightly golden in color.
To prepare layers:
6. Remove from oven and evenly cover crust with chocolate chips.
7. In an even layer, cover with pecans then toffee and coconut to finish.
8. Evenly divide the sweetened condensed milk to cover and place in preheated 375ºF oven. Bake until light golden in color and coconut has toasted, approximately 30 minutes.
9. Remove from oven and allow to cool at room temperature before cutting.
Kitchen Note: Feel free to add any type of chocolate including white chocolate. If you want to make this into a 7 or 8-layer bar, by all means use your imagination and creativity to do so.