Roasted Cipollini Onions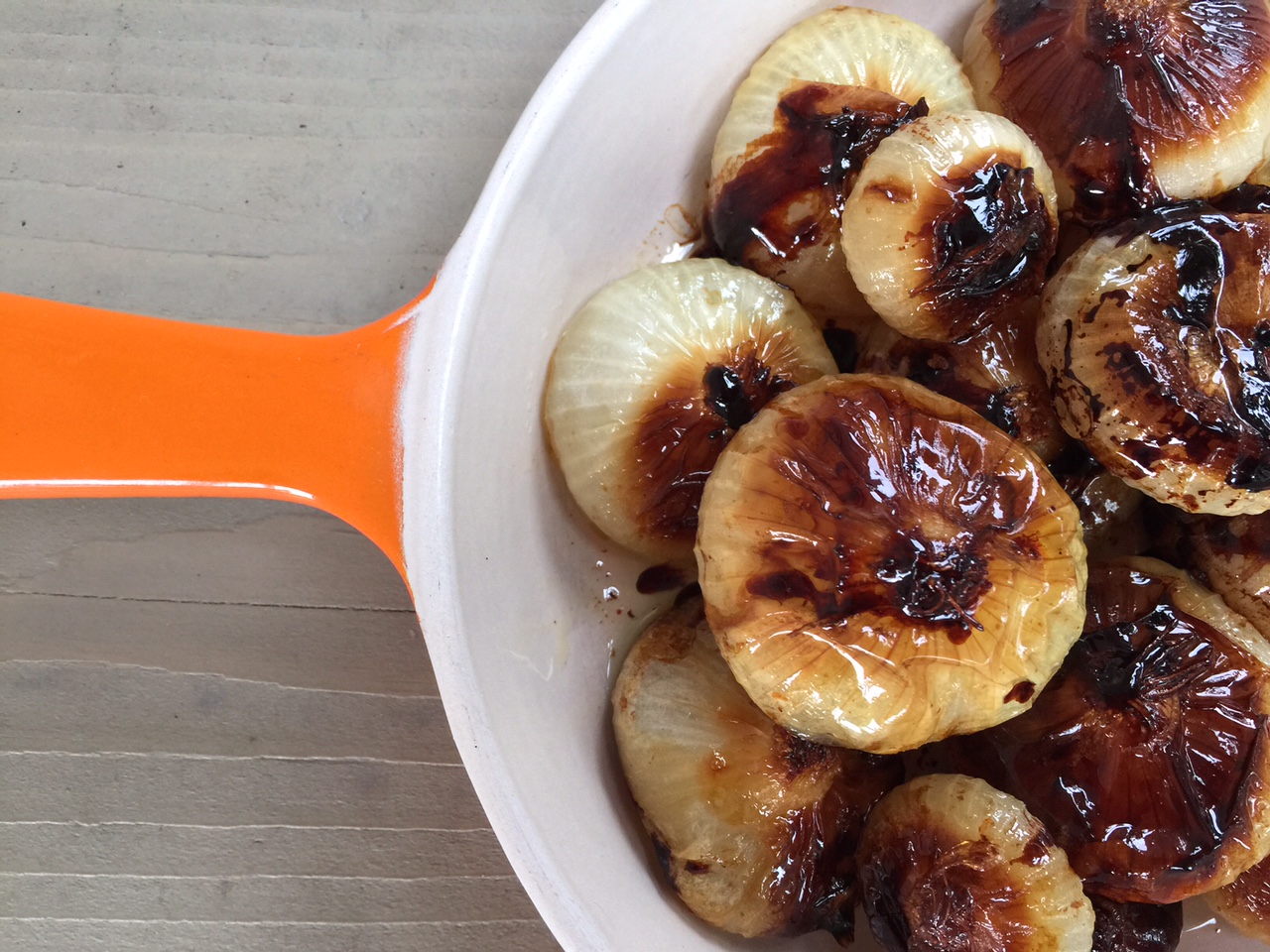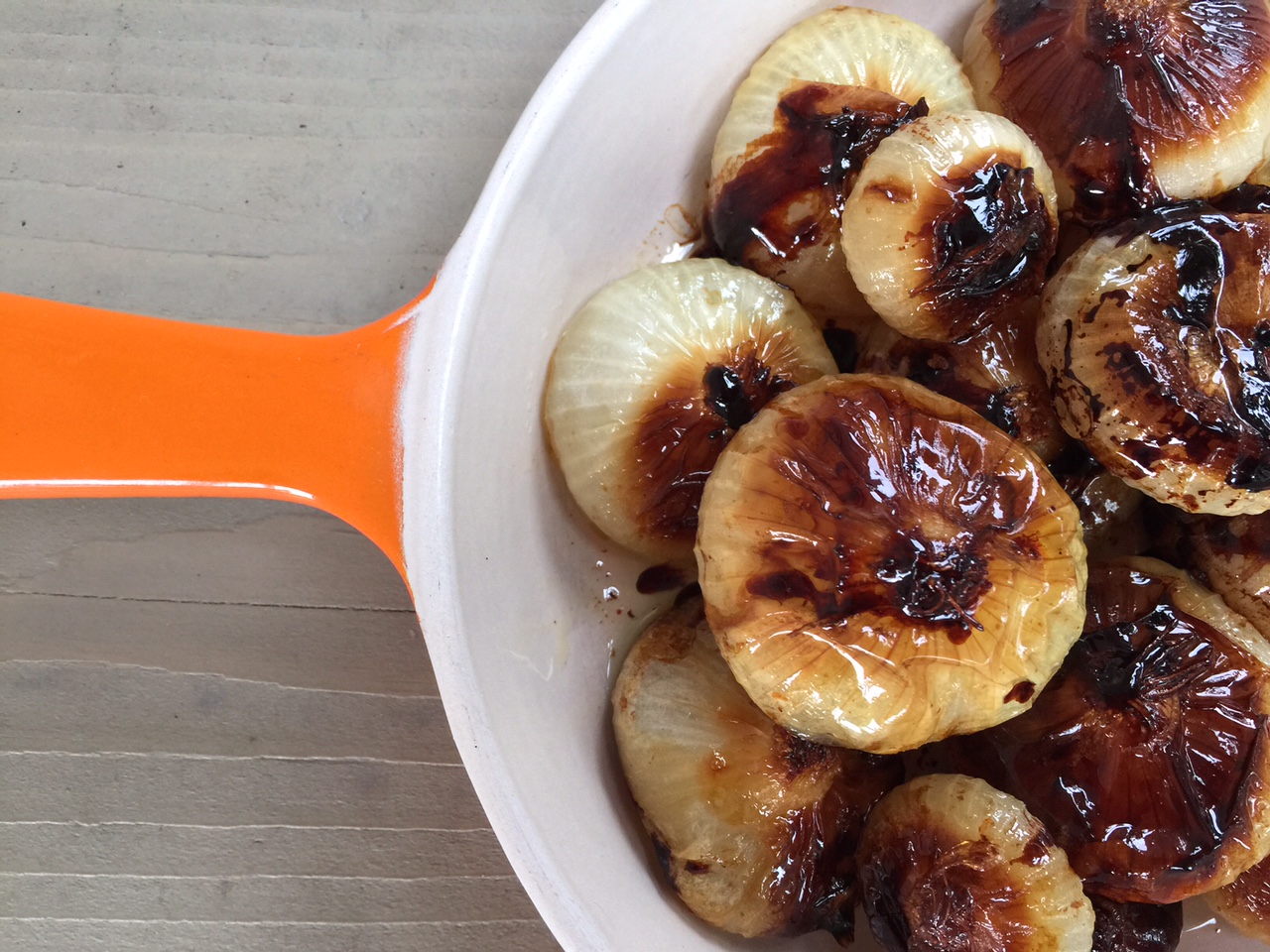 Roasted Cipollini Onions
For those of you that haven't tried cipollini onions, you are in for a real treat. Slightly sweet yet still offering a little bite, they are a perfect accompaniment to any main. I personally love roasting and serving with red meat but you really cannot go wrong anyway you choose.
Yield: 2 – 4 servings
Oven: 425ºF
Preparation time: 15 minutes
Cook Time: 45 minutes
2 tablespoons unsalted butter, melted
1 tablespoon extra-virgin olive oil
1 tablespoon honey, warmed to loosen consistency – see kitchen note
kosher salt, as desired
1 pound cipollini onions, peeled, ends trimmed, left whole – see kitchen note
Method:
1. Preheat oven to 425ºF.
2. In a medium size bowl, add butter, olive oil, honey, salt and cipollini. Toss to combine and spread in an even layer on a parchment or silpat lined baking sheet.
3. Place in preheated 425ºF oven and allow to roast until golden brown in color, stirring halfway through cooking, approximately 45 minutes.
4. Remove from oven and enjoy as is or with additional honey drizzled on top right before serving.
Kitchen Note: When using honey as a "marinade" or dressing, quickly nuke it in the microwave or in a small saucepan over low heat to loosen the consistency. This way it will quickly and evenly incorporate making it easier to work with. For a vegan version, use agave in place of honey.
To quickly peel cipollini onions, blanch them in boiling water for 2 minutes, remove and use your hands to peel away the skin.