Roasted Butternut Squash with Fresh Thyme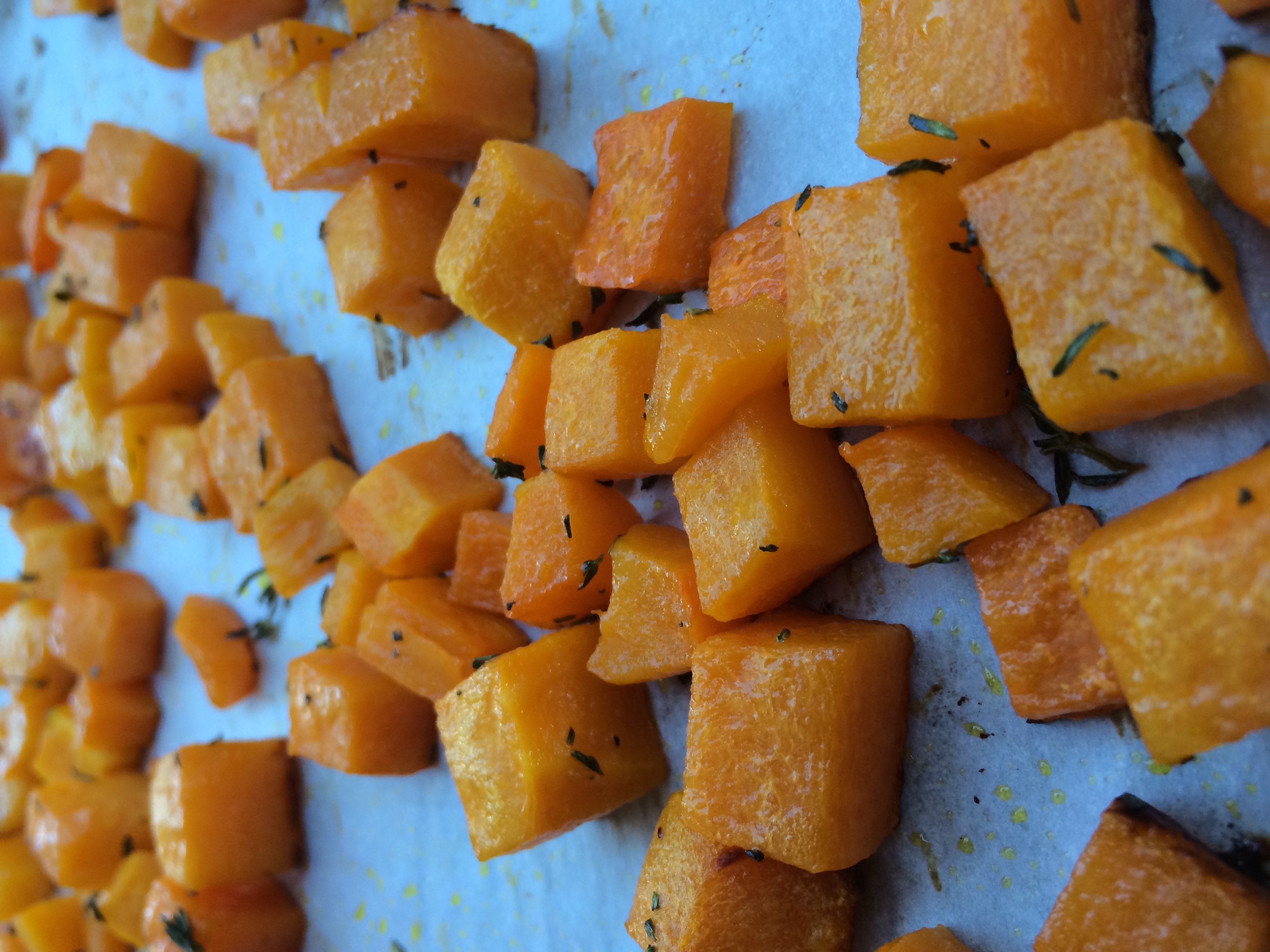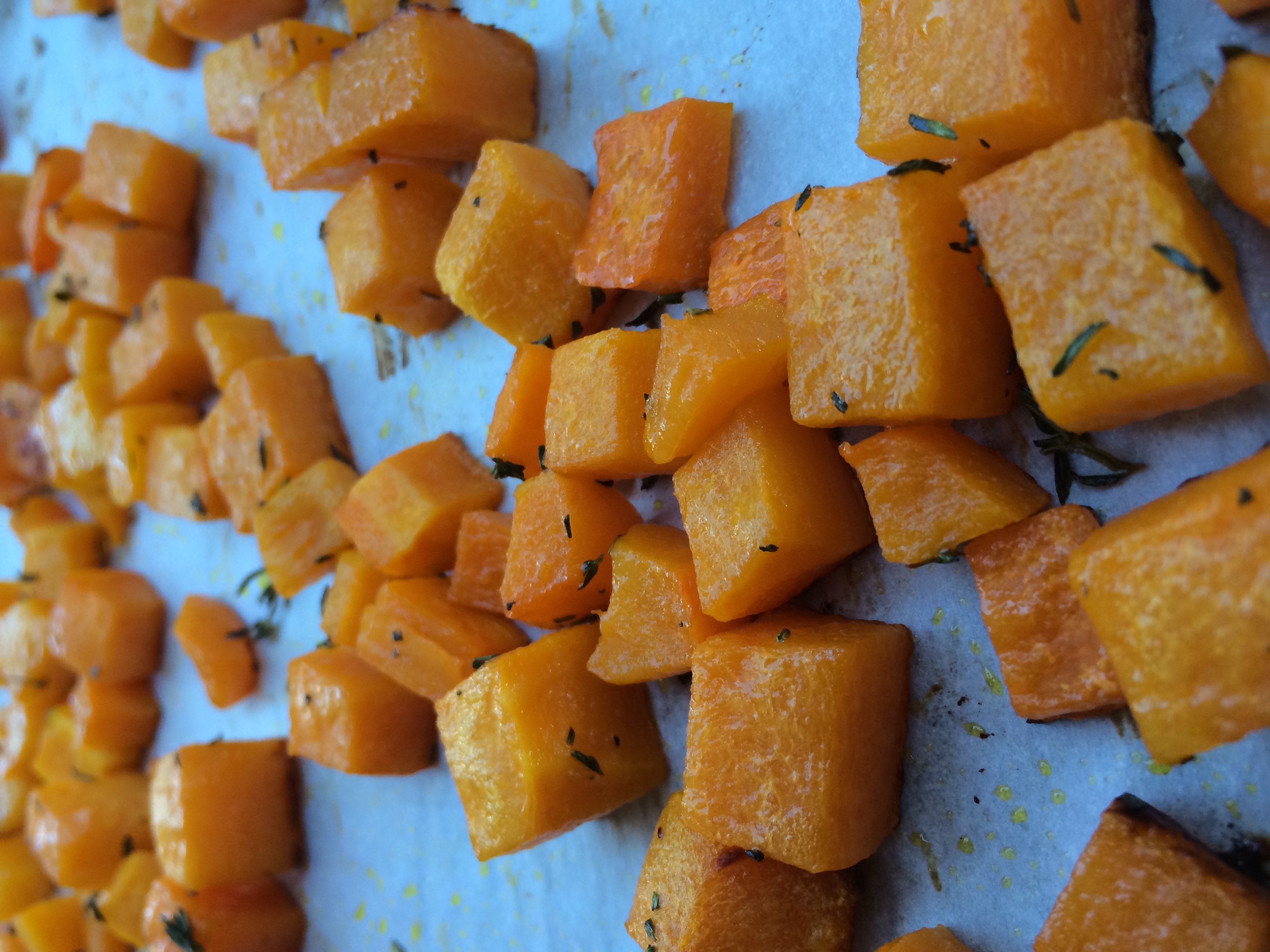 Roasted Butternut Squash with Fresh Thyme
There is nothing more satisfying, healthy and delicious as roasted butternut squash when it's cold out. The brightness from the thyme combined with the nuttiness from the butternut squash meet in perfect harmony.
Yield: 4 servings
Oven: 400ºF
Preparation time: 15 minutes
Cook Time: 30 minutes
1 small butternut squash (approximately 2 pounds), peel removed seeds discarded, cut into 1/2-inch cubes (approximately 3 – 4 cups) – see kitchen note
1 teaspoon roughly chopped fresh thyme
1 tablespoon olive oil
as needed, Kosher salt
as needed, freshly ground black pepper
Method:
1. Preheat oven to 400ºF.
2. In a medium size bowl, add prepared butternut squash, thyme, olive oil, salt, and pepper. Using clean dry hands, toss to combine.
3. On a baking sheet lined with parchment paper, spread butternut squash in an even layer and place in preheated 400ºF oven.
4. Allow to roast stirring halfway through, until golden brown in color, approximately 30 minutes. Remove from oven and serve while hot.
Kitchen Note: To prepare the butternut squash, trim both ends with a sharp knife. Cut the squash in half across the middle diameter. Using a sharp knife, carve the sides to trim away the peel. Remove the seeds and cut squash into 1/2-inch size cubes.