Lemon Thyme Compound Butter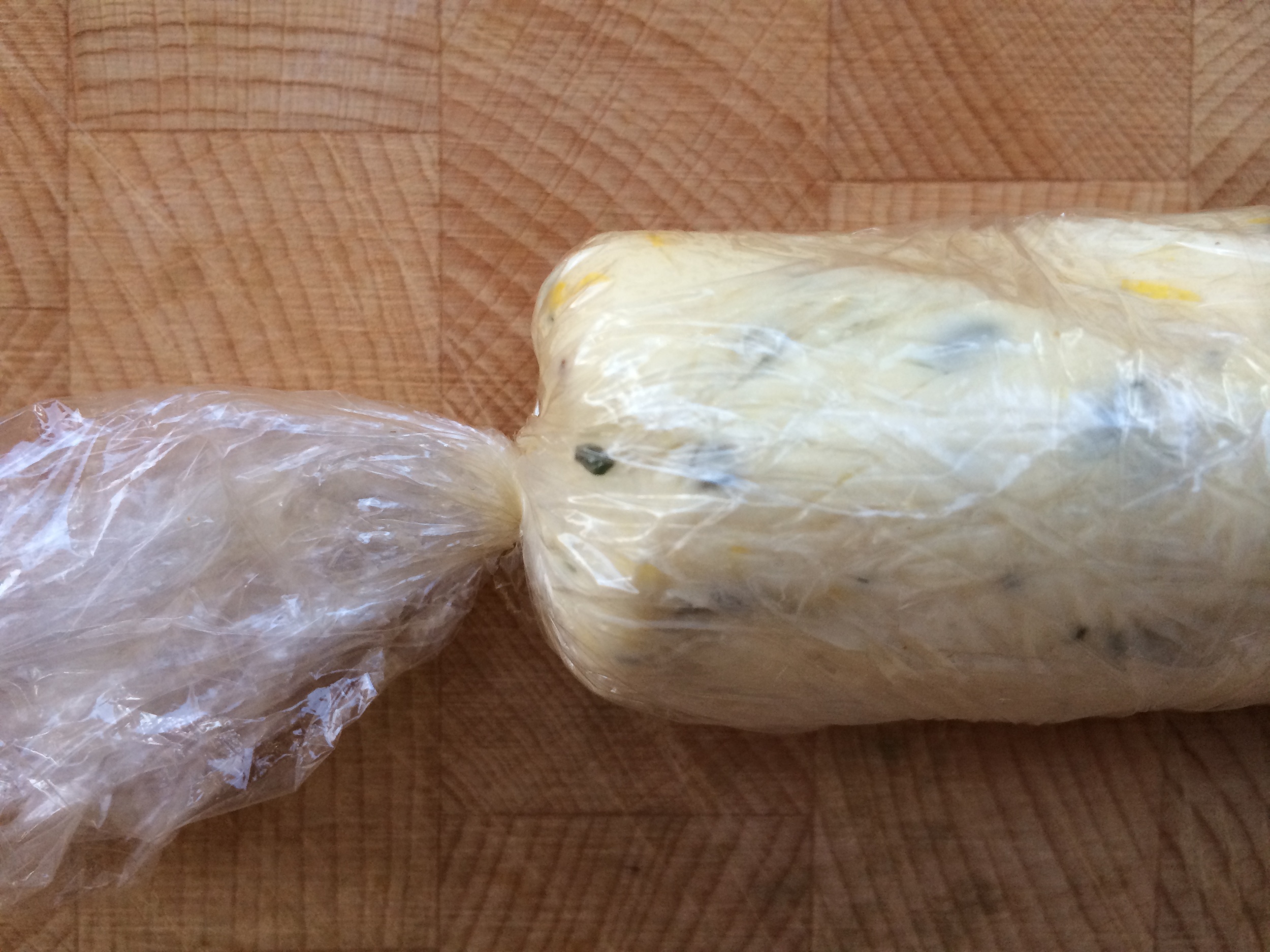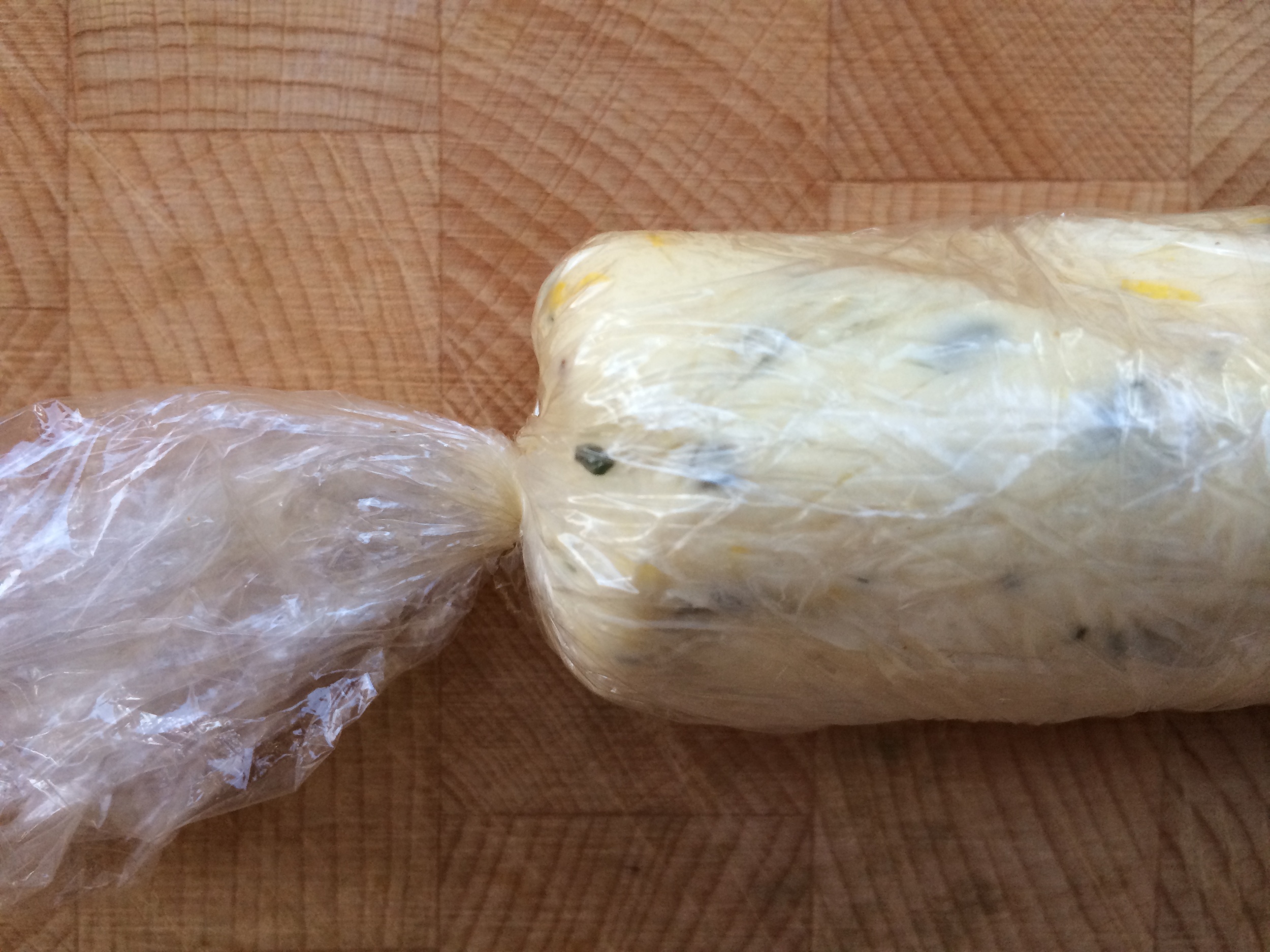 Lemon Thyme Compound Butter
Making compound butter is quite possibly, one of the easiest ways to make a dish look 5-star quality. Simply put, it's butter mixed with lemon and thyme, in this case, and wrapped tightly in the shape of a log before refrigerated to harden. Then, right before serving, it's sliced into coin size pieces and used to finish a dish, like steak, chicken, fish, vegetables or even hot dinner rolls.
Yield: 1/2 cup
Oven: N/A
Preparation time: 5 minutes + 1 hour refrigeration
Cook Time: N/A
1 stick (1/2 cup) unsalted butter, slightly softened (not melted)
1 lemon, zest only (approximately 1 tablespoon)
2 teaspoons fresh thyme, roughly chopped
Method:
1. In a medium size bowl, add butter and allow to slightly soften. Note: Butter should be soft enough for the zest and thyme to easily combine but not melted. Using a spatula, fold in the zest and thyme until evenly incorporated with the butter.
2. Transfer butter mixture to a piece of plastic wrap and using your hands, mold the butter into a log about 1-inch thick across the diameter. Make sure it's as tight as possible and that the plastic wrap is secured on either end. Place in the refrigerator to harden, at least 1 hour.
3. Once ready to serve, slice a 1/4-inch thick coin size piece of butter and place on top of your cooked protein, vegetables or hot rolls.
Kitchen Note: Switching out the lemon and thyme for another citrus and herb, is easy to do and allows you great versatility. Also consider chopping fresh cranberries and incorporating them in your butter for holiday rolls. Now how is that for delicious!