Harissa Roasted Heirloom Carrots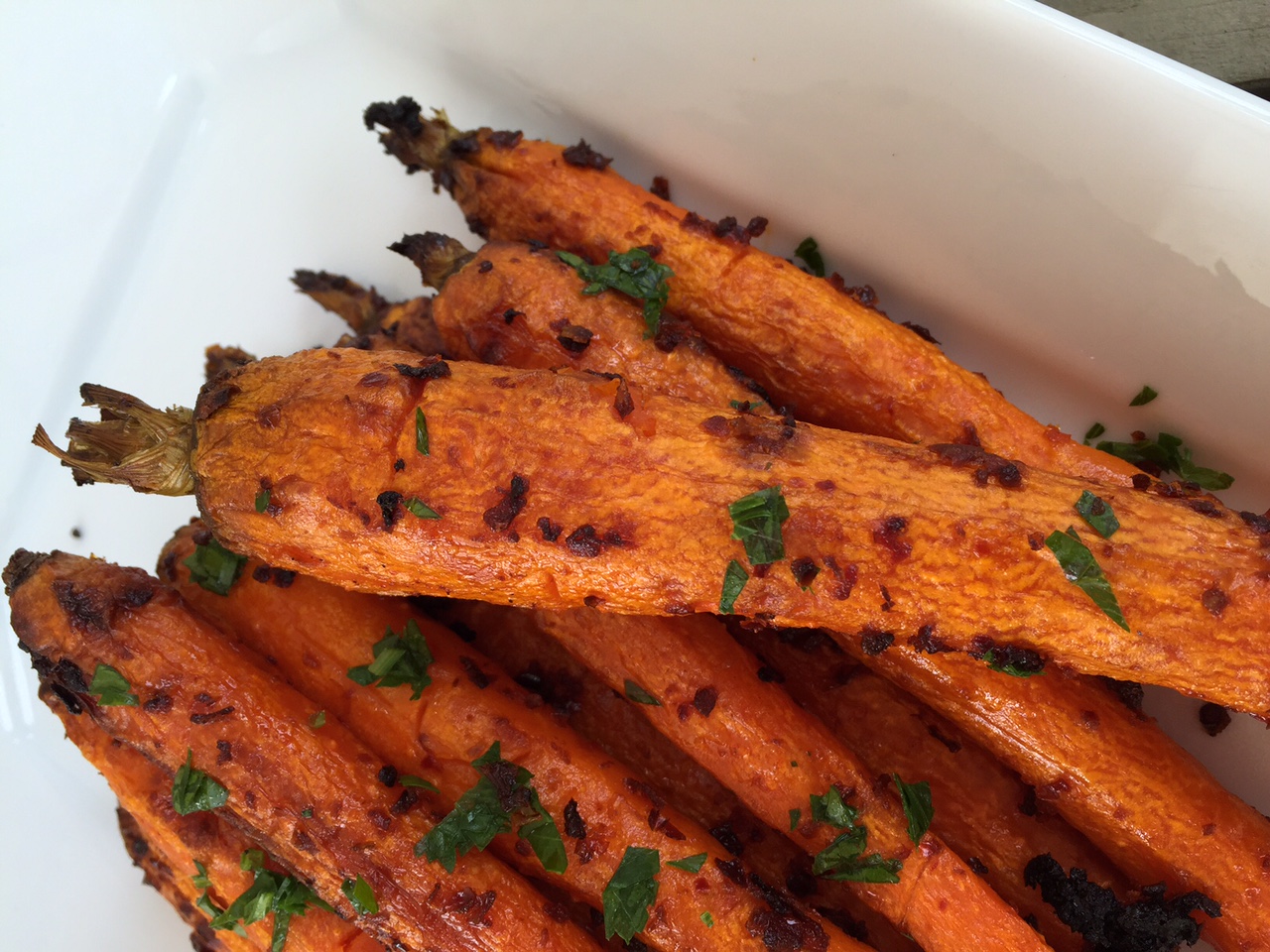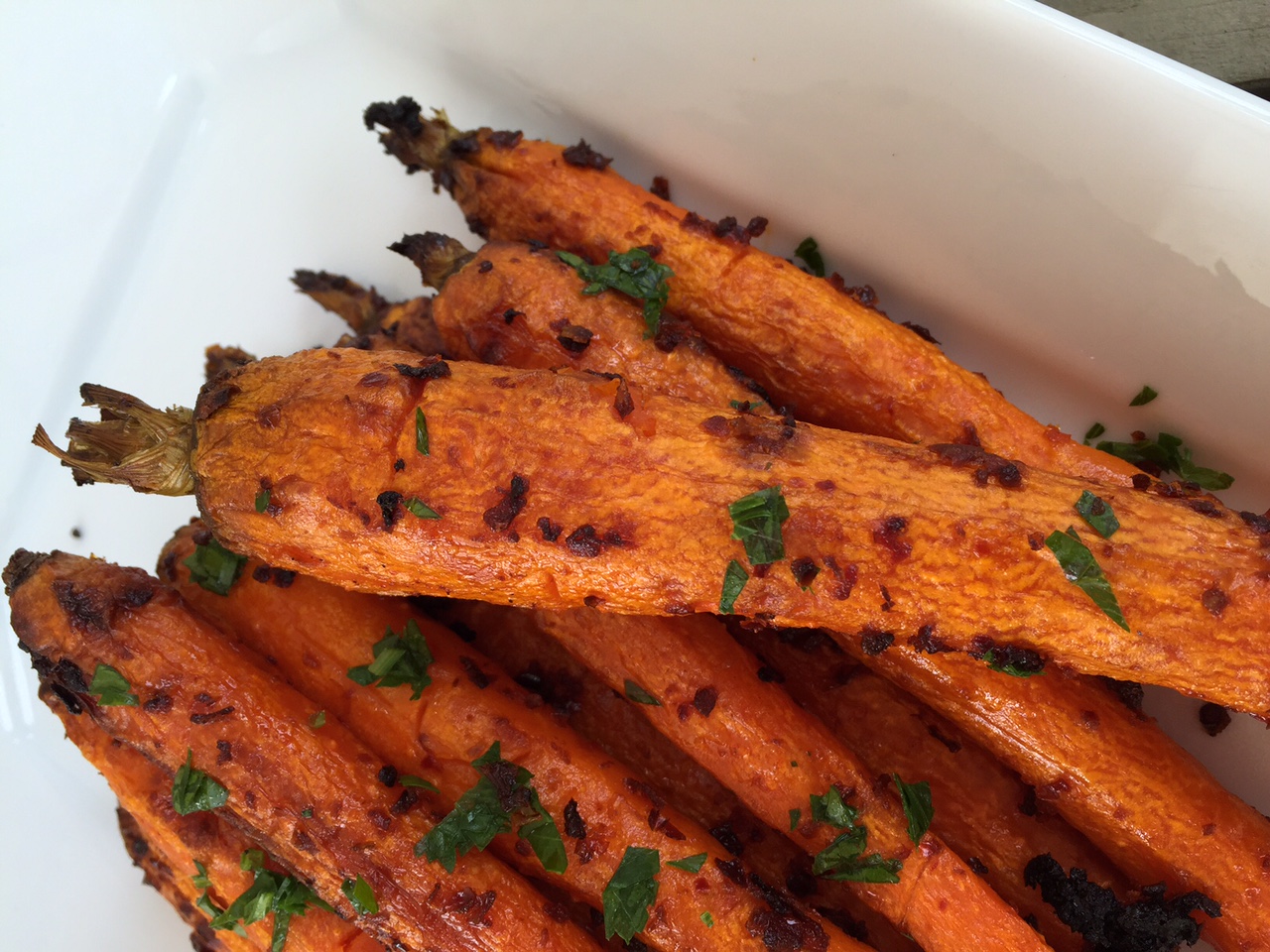 Harissa Roasted Heirloom Carrots
There is nothing simpler yet more satisfying than treating heirloom carrots simply and letting them shine! This quick harissa mixture pairs beautifully with carrots and their natural sweetness while offering a nice spicy finish. Roasted in the oven and served knife tender, they are a huge hit at any gathering.
Yield: 4 servings
Oven: 425ºF
Preparation time: 15 minutes
Cook Time: 1 hour + 5 minutes
2 pounds(approximately 16) heirloom carrots, peeled, stem ends lightly trimmed
1/4 cup harissa
1 tablespoon honey – see kitchen note
2 tablespoons olive oil
freshly chopped parsley, to garnish
Method:
1. Preheat oven to 425ºF.
2. Line a baking sheet with foil and fit with a wire rack. Set to the side.
3. In a large bowl, combine harissa, honey, olive oil and salt until evenly combined.
4. Add carrots and using your hands, toss the carrots to evenly coat.
5. Lay in a single layer on the prepared baking sheet and place in preheated 425ºF oven.
6. Roast until golden brown in color and knife tender, approximately 1 hour and 5 minutes.
7. Remove from oven, garnish with parsley and serve while hot or room temperature.
Kitchen Note: Consider drizzling with yogurt or sour cream and pistachios right before serving.
For a vegan version, use agave in place of honey.