Baked Acorn Squash Coconut Rice Golden Raisins Almonds Sour Cream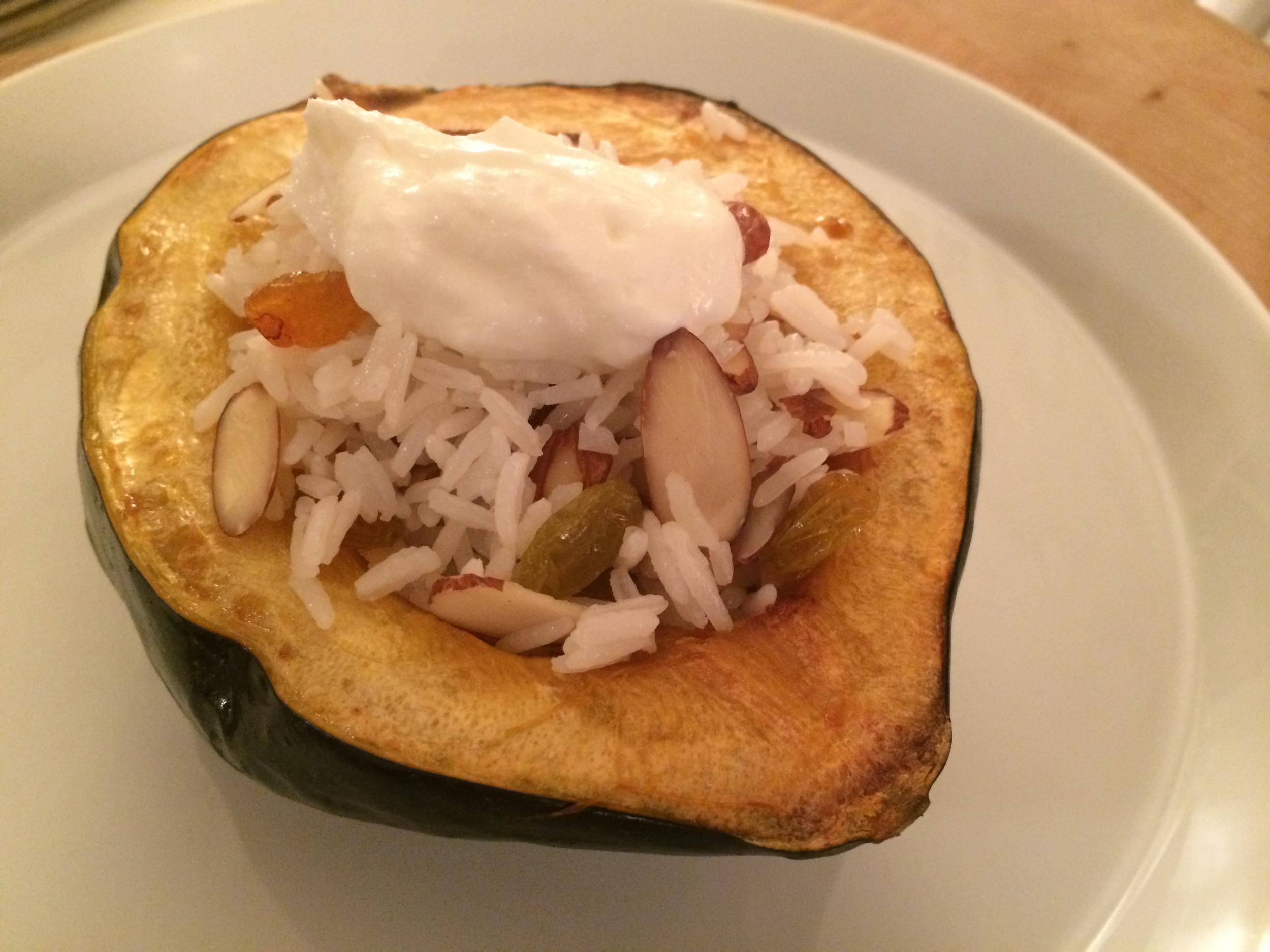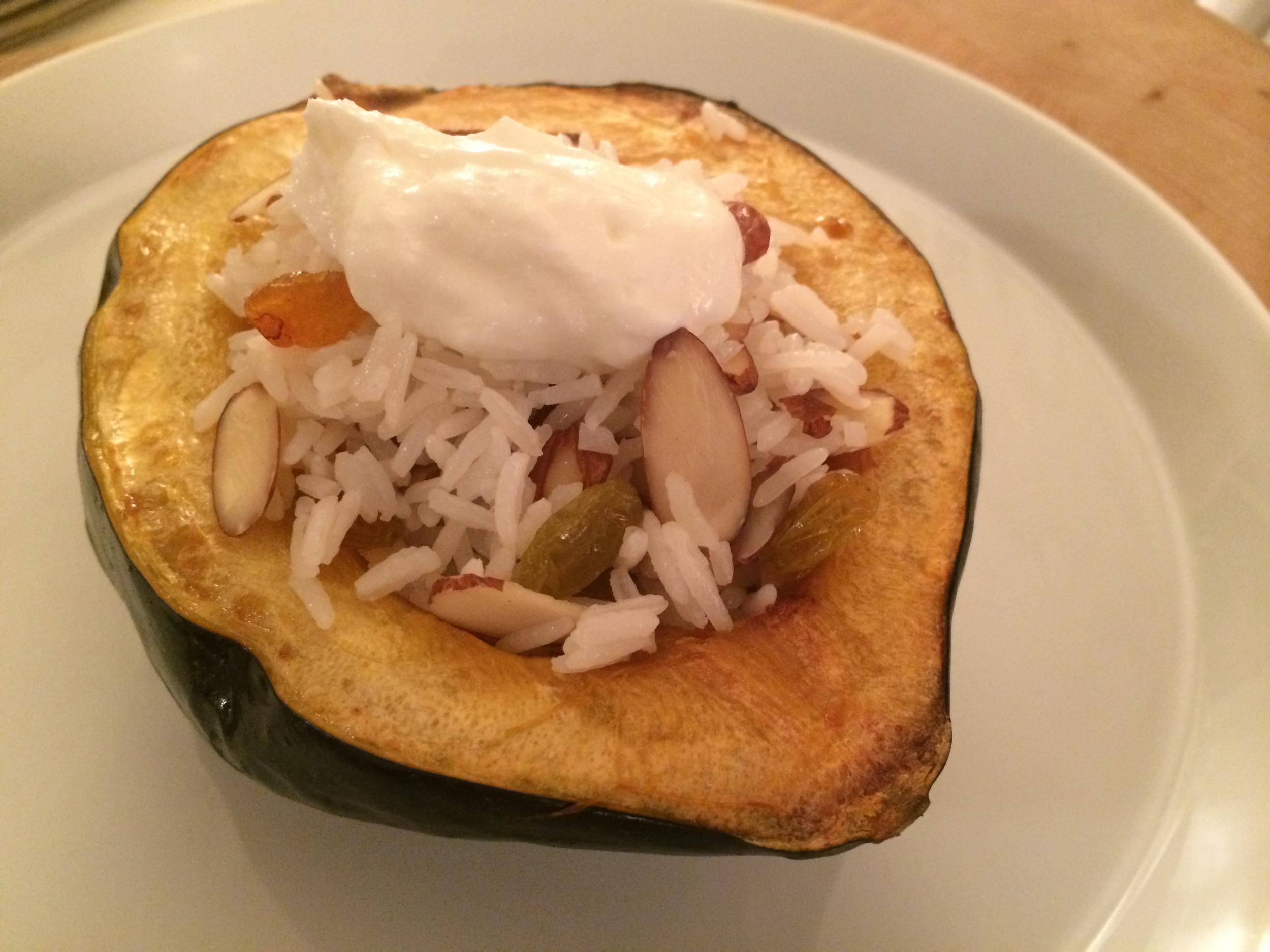 Baked Acorn Squash Coconut Rice Golden Raisins Almonds Sour Cream
Several years ago, I found a recipe for baked acorn squash with wild rice and dried cranberries and decided to give it a try. Not only was it healthy and vegetarian, it was absolutely delicious. I haven't been able to get my hands on the original recipe but here is my take with coconut rice that offers an incredibly sweet and creamy consistency.
Yield: 2 servings
Oven: 400ºF
Preparation time: 10 minutes
Cook Time: 1 hour
Squash:
1 acorn squash, cut in half from stem end to top, seeds removed
olive oil, as needed
Rice:
1/2 teaspoon coconut oil
1 cup long grain white rice
1 cup lite coconut milk, best quality possible (like Thai Kitchen Organic)
3/4 cup water
small pinch kosher salt
1/4 cup golden raisins
1/4 cup sliced or slivered almonds, toasted
low-fat sour cream or crème fraiche, as needed
Method:
To prepare the acorn squash:
1. On a foil lined baking sheet, lay both halves of squash face side up. Using your hands, generously coat the "meat" of both squash with olive oil.
2. Place in preheated 400ºF oven and bake until lightly charred and cooked, approximately 1 hour.
3. Remove from oven and allow to sit at room temperature.
To prepare the rice:
4. In a medium size pot over medium heat, add oil and rotate pan until coated.
5. Add rice, coconut milk, water and a small of pinch salt. Gently stir until it begins to simmer.
6. Once at a simmer, give the rice one last stir, reduce heat to low, cover and allow to cook undisturbed and without lifting the lid for 15 minutes, or until small holes form on top of the rice and rice is cooked.
7. Once cooked, remove pan from heat and with the lid on, allow to sit at room temperature for 5 minutes.
8. Remove lid and fluff with a fork.
9. Add raisins and almonds and stir to evenly combine.
10. To serve, spoon rice mixture into the center of each squash and top with a dollop of sour cream.
Kitchen Note: You can eliminate the coconut milk by replacing it with water. I usually follow a 1 1/2-part liquid to 1 part rice ratio. Try using long grain white rice, brown rice, or even wild rice for a little variety. Note: brown rice requires more water so cook according to package directions. Don't have raisins? Feel free to substitute with any other dried fruit, like dried cranberries or apricots. Same goes for the nuts, feel free to swap things to your liking.