Pear and Walnut Salad with Bibb Lettuce and Blue Cheese Crumbles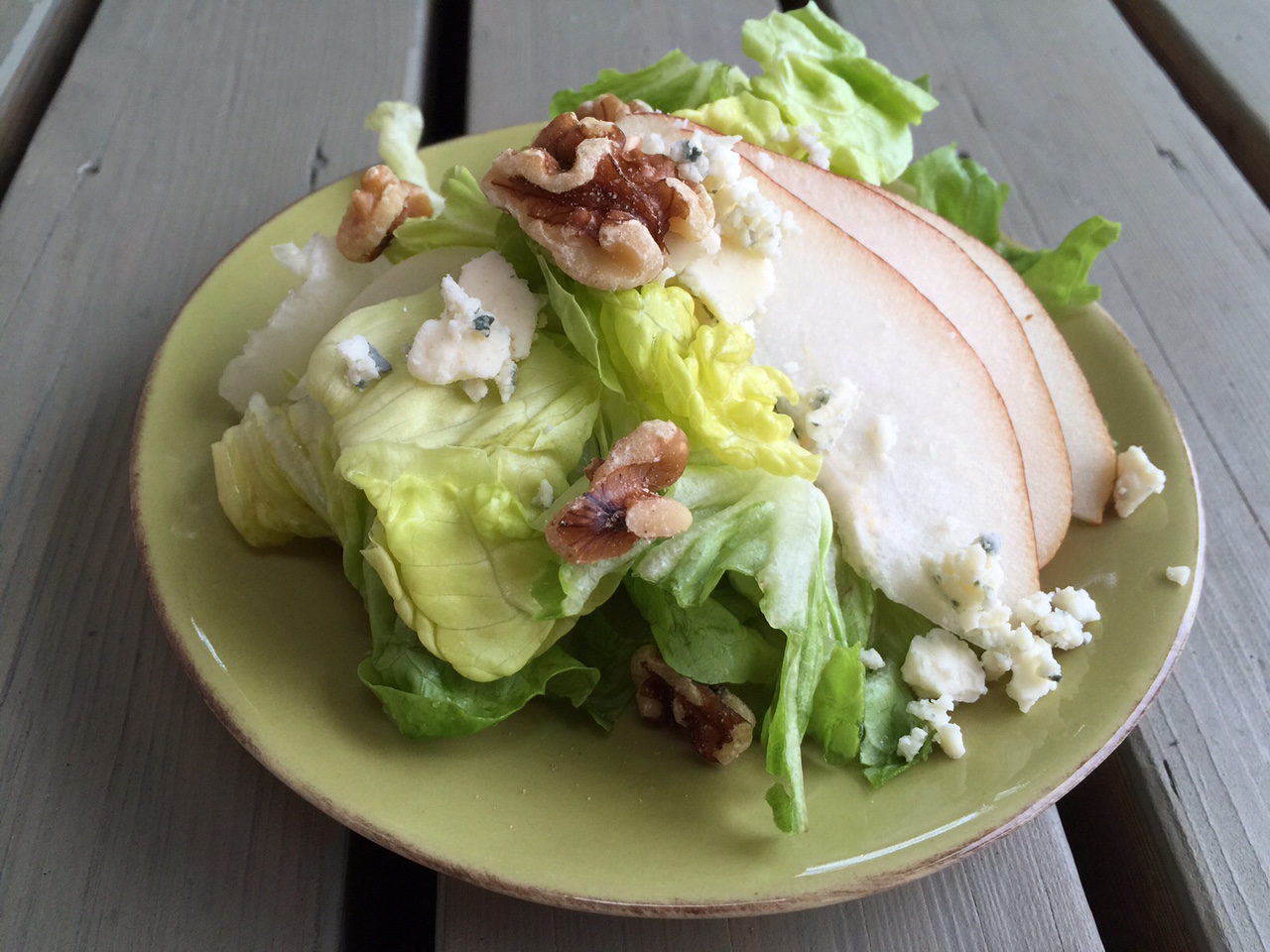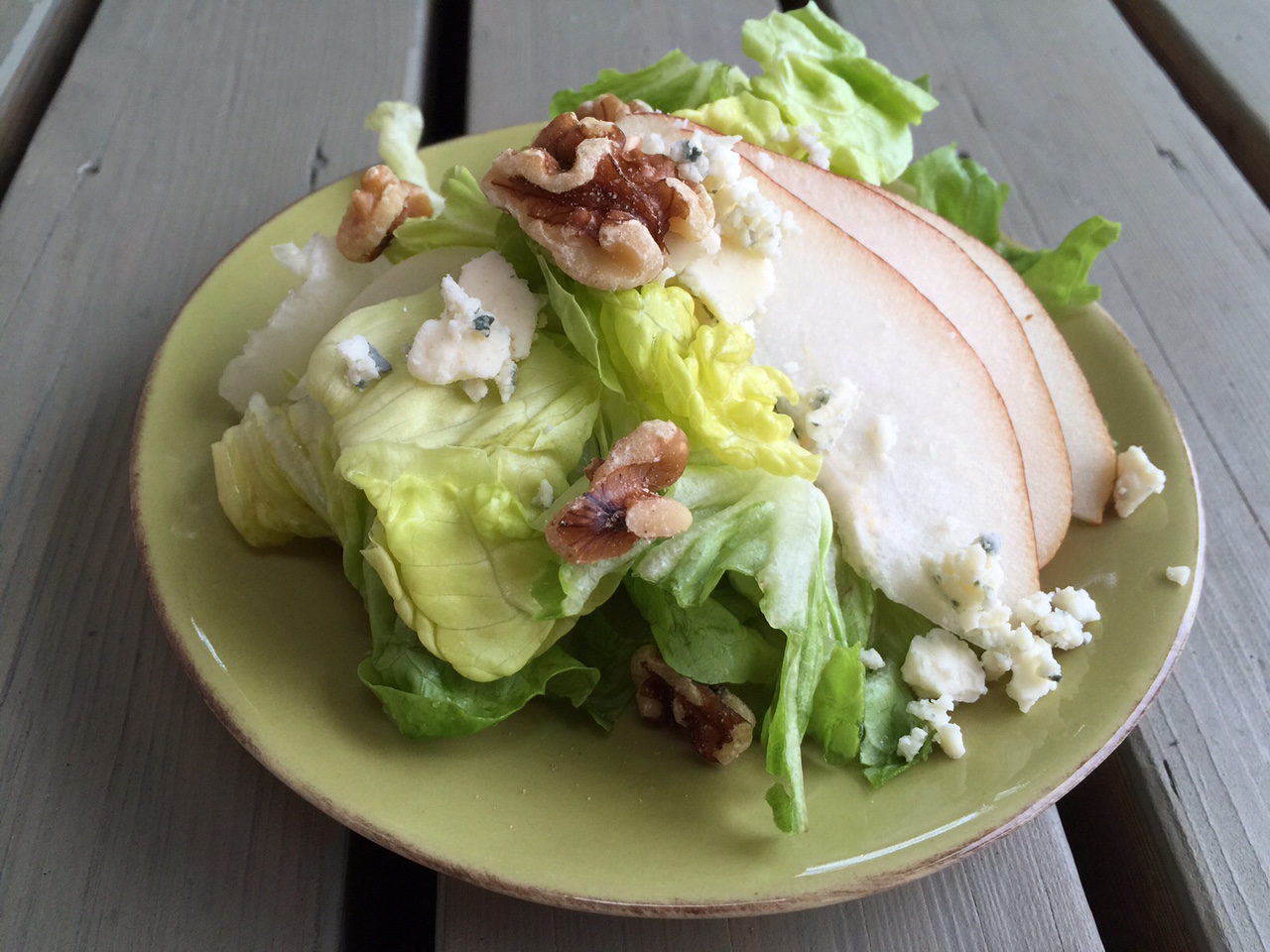 Pear and Walnut Salad with Bibb Lettuce and Blue Cheese Crumbles
When looking for a no-fuss and lite salad to serve alongside dinner, or as a standalone, consider tossing bibb lettuce with a simple vinaigrette and finishing with pears, blue cheese and walnuts. Not only is it delicious, it's show-stopping putting dinner on the table in no time!
Yield: 2 servings
Oven: N/A
Preparation time: 10 minutes
Cook Time: N/A
Vinaigrette:
2 tablespoons white balsamic vinegar
1/3 cup extra-virgin olive oil
kosher salt, to taste
freshly ground black pepper, to taste
Salad:
1 head Bibb lettuce, cleaned and torn into bite size pieces
1 Anjou or Bosc pear, cored and thinly sliced
1/4 cup crumbled blue cheese, plus more if desired
1/4 cup toasted walnuts
Method:
1. In a small mason jar with a tight fitting lid, add white balsamic vinegar and olive oil. Secure the lid and shake until emulsified. Adjust seasoning to taste with salt and pepper.
2. In a medium size bowl, add lettuce and gently toss with vinaigrette.
3. Divide among two plates and garnish with pear slices, blue cheese crumble and walnuts to finish.
Kitchen Note: Feel free to substitute apples, like Honeycrisp, for the pears.