Spiced Nuts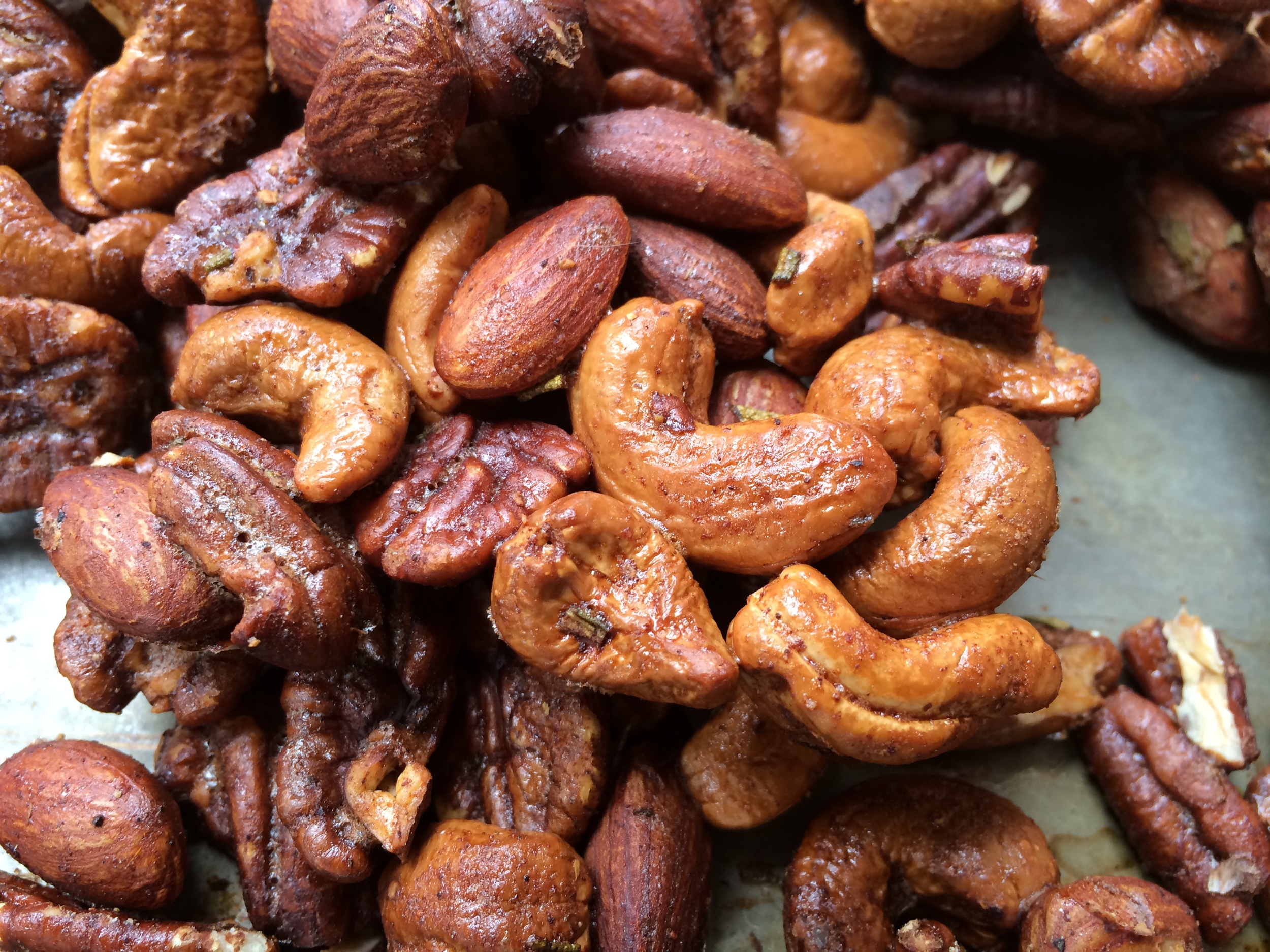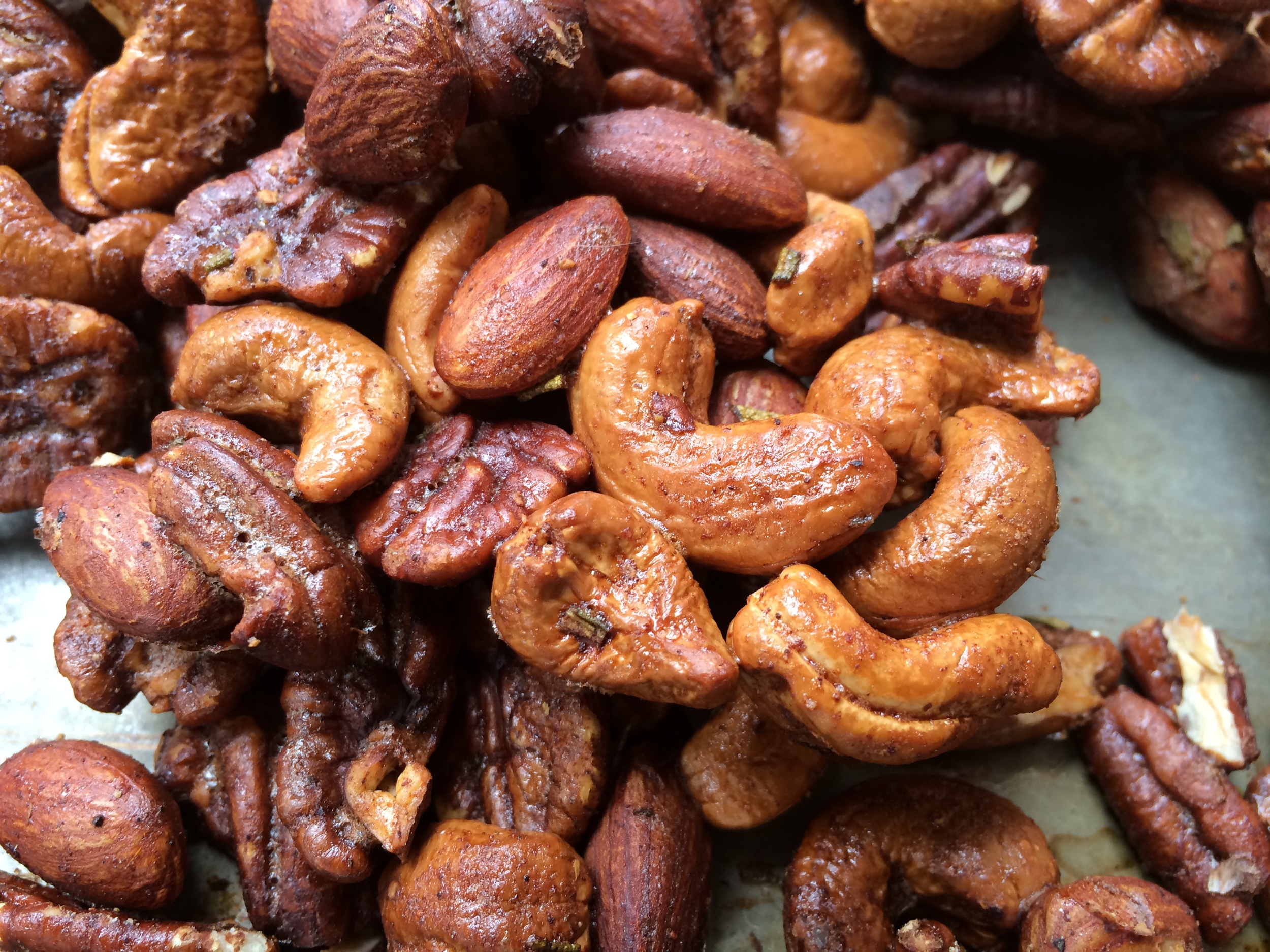 Spiced Nuts
At your next social gathering, a heaping bowl of spiced nuts is a sure way to make a hit; that's if you don't get to them first! They are slightly sweet yet perfectly balanced with notes of rosemary and spices. Simply put, they are irresistibly addicting. Try them and you will soon see for yourself!
Yield: 5 1/4 cups
Oven: 375ºF
Preparation time: 10 minutes
Cook Time: 25 minutes
3 egg whites
2 tablespoons granulated sugar
1 teaspoon Garam Masala (or all-spice)
1/2 teaspoon ground cinnamon
1/4 teaspoon ground ginger
1/4 teaspoon cayenne pepper
1 teaspoon kosher salt
1 tablespoon chopped rosemary, fresh
1 3/4 cups (approximately 3/4 pound) raw unsalted cashews, whole
1 3/4 cups raw (approximately 3/4 pound) unsalted almonds, whole
1 3/4 cups raw (approximately 3/4 pound) unsalted pecans, whole
Method:
1. Preheat oven to 375ºF.
2. In a medium size bowl, whisk together egg whites, sugar, Garam Masala, cinnamon, ground ginger, cayenne pepper, and salt until just frothy and evenly combined.
3. Add nuts and toss to evenly coat. On a baking tray lined with parchment paper, spread nuts in an even layer and place in the preheated 375ºF oven for 20 – 25 minutes, or until golden and toasted.
4. Note: Nuts will stick to parchment paper but once cool, will easily release. Make sure to keep an eye on the nuts during cooking as they can turn from golden to black in a matter of seconds.
5. Remove from oven and allow to cool at room temperature before storing in an airtight container. Note: Nuts will harden and get "crispier" as they cool. Once at room temperature, use dry clean hands to break nuts into bite size pieces and store in an airtight container for up to 2 weeks.
Kitchen Note: Garam Masala can be found in the spice aisle at most major grocery stores or at your local specialty store, like Whole Foods. If you are feeling experimental, feel free to swap in or out spices and nuts to your liking. Just remember that cooking times and the amount of egg whites needed may vary if ingredients are reduced or increased.