Mango Salsa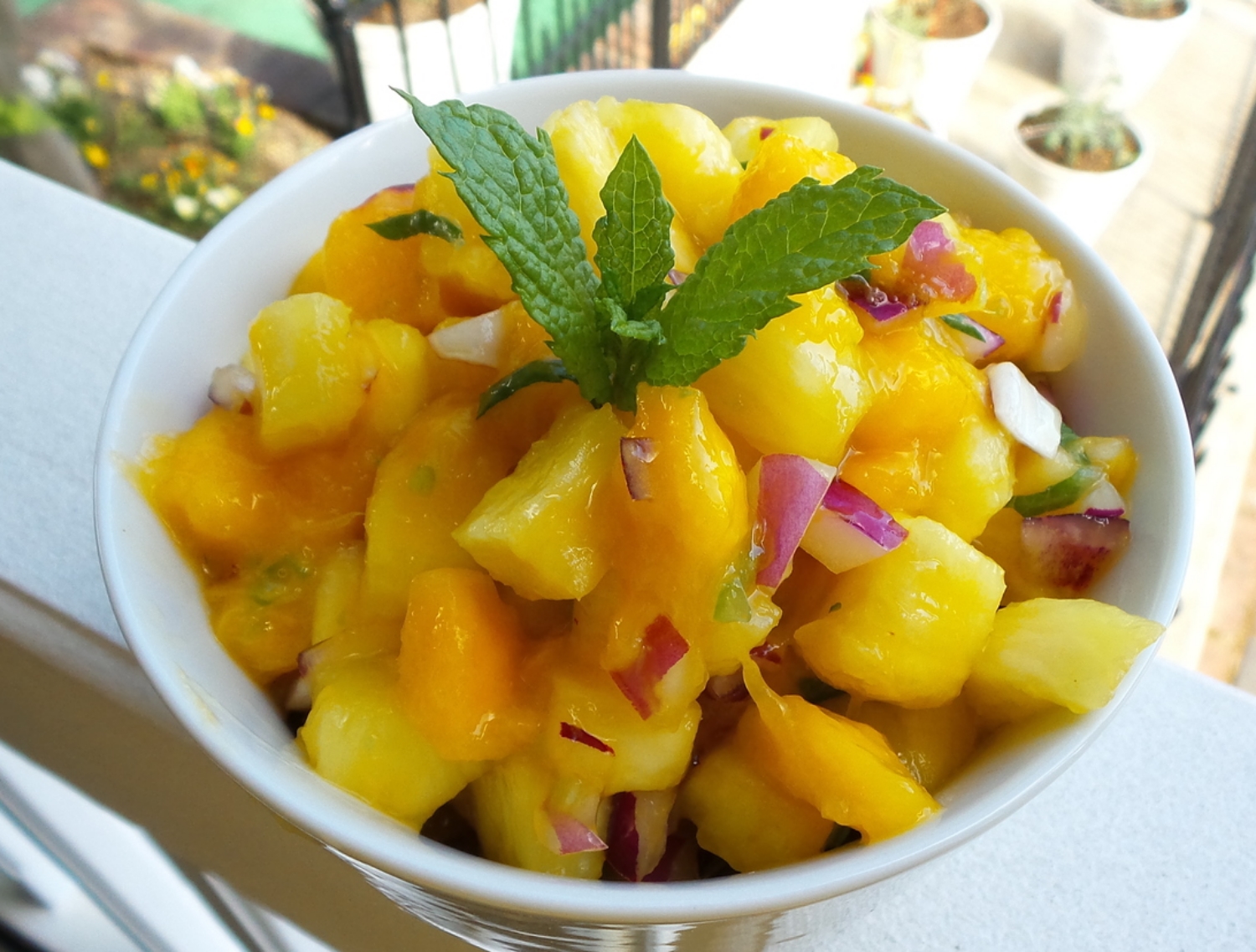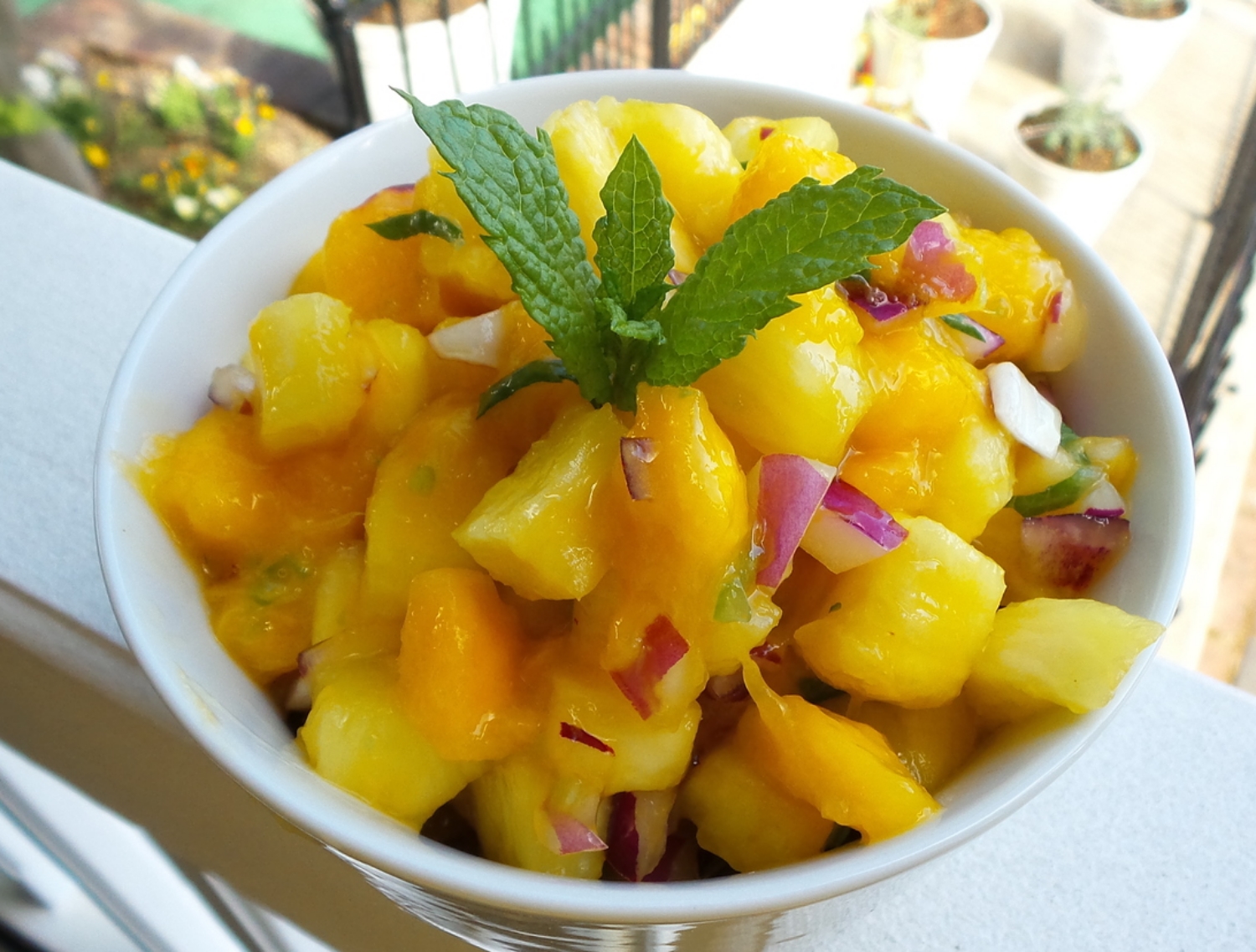 Mango Salsa
When it comes to spicy food, I have never been one to handle a lot of spice. Adding mango to salsa provides a subtle sweetness that helps to "tone" down the heat creating a perfectly balanced and absolutely delicious side to dip, dunk, or adorn.
Yield: 4 cups
Oven: N/A
Preparation Time: 10 minutes
Cooking Time: N/A
2 whole mangos, peeled and cut into 1/2-inch cubes (approximately 4 cups)
1/2 green jalapeno, deseeded and minced, more or less depending on desired spiciness
1 tablespoon roughly chopped fresh mint
1/4 cup roughly chopped red onion (approximately 1/4 red onion)
1/2 lime, juice of
Method:
1. In a medium size bowl, add mangos, jalapeno, mint, onion, and lime juice. Toss to combine. Adjust seasoning with additional lime juice if needed and refrigerate until ready to serve.
Kitchen Note: If you prefer a little more heat, keep the seeds in the jalapeno.