Seared Scallops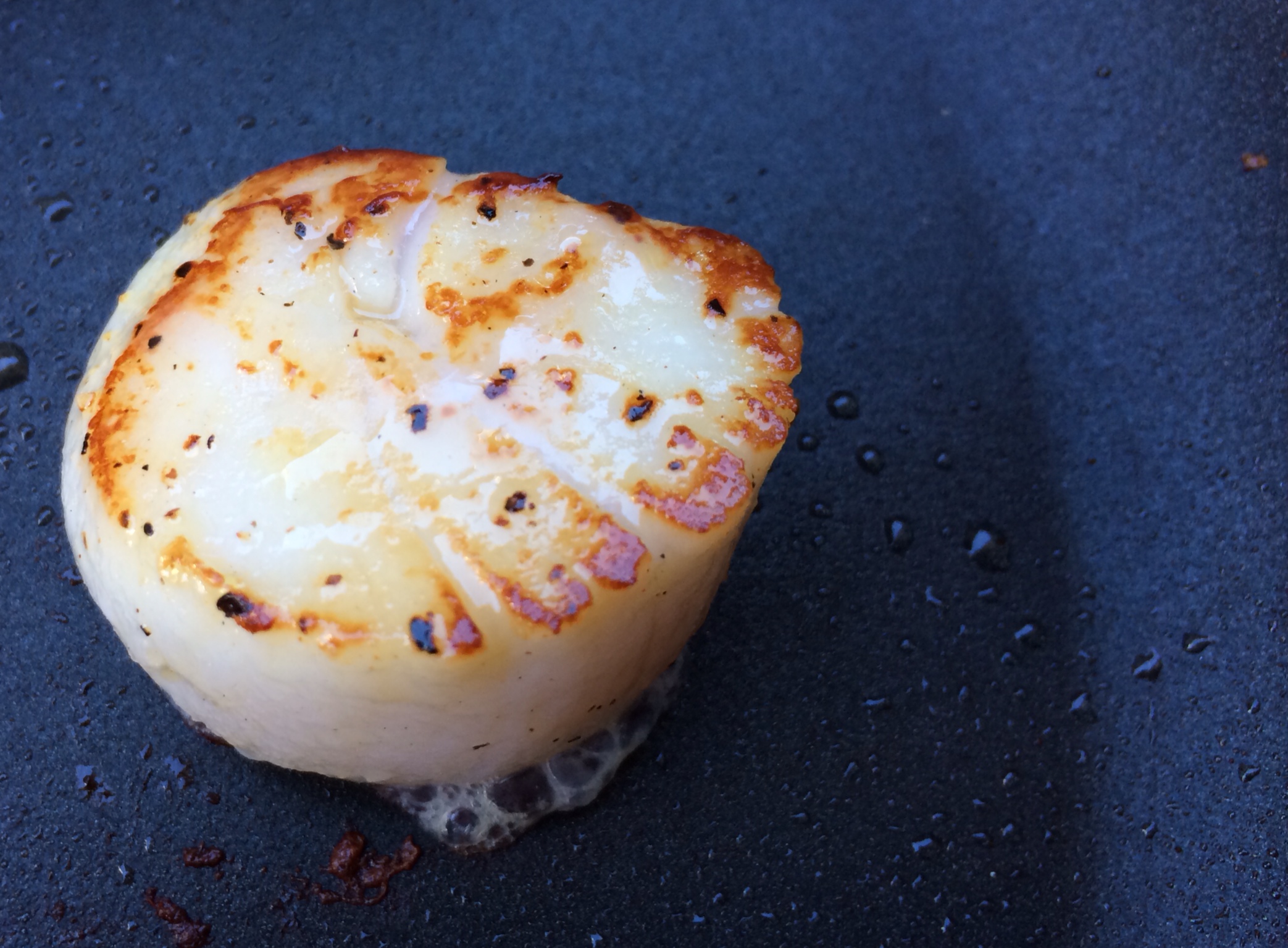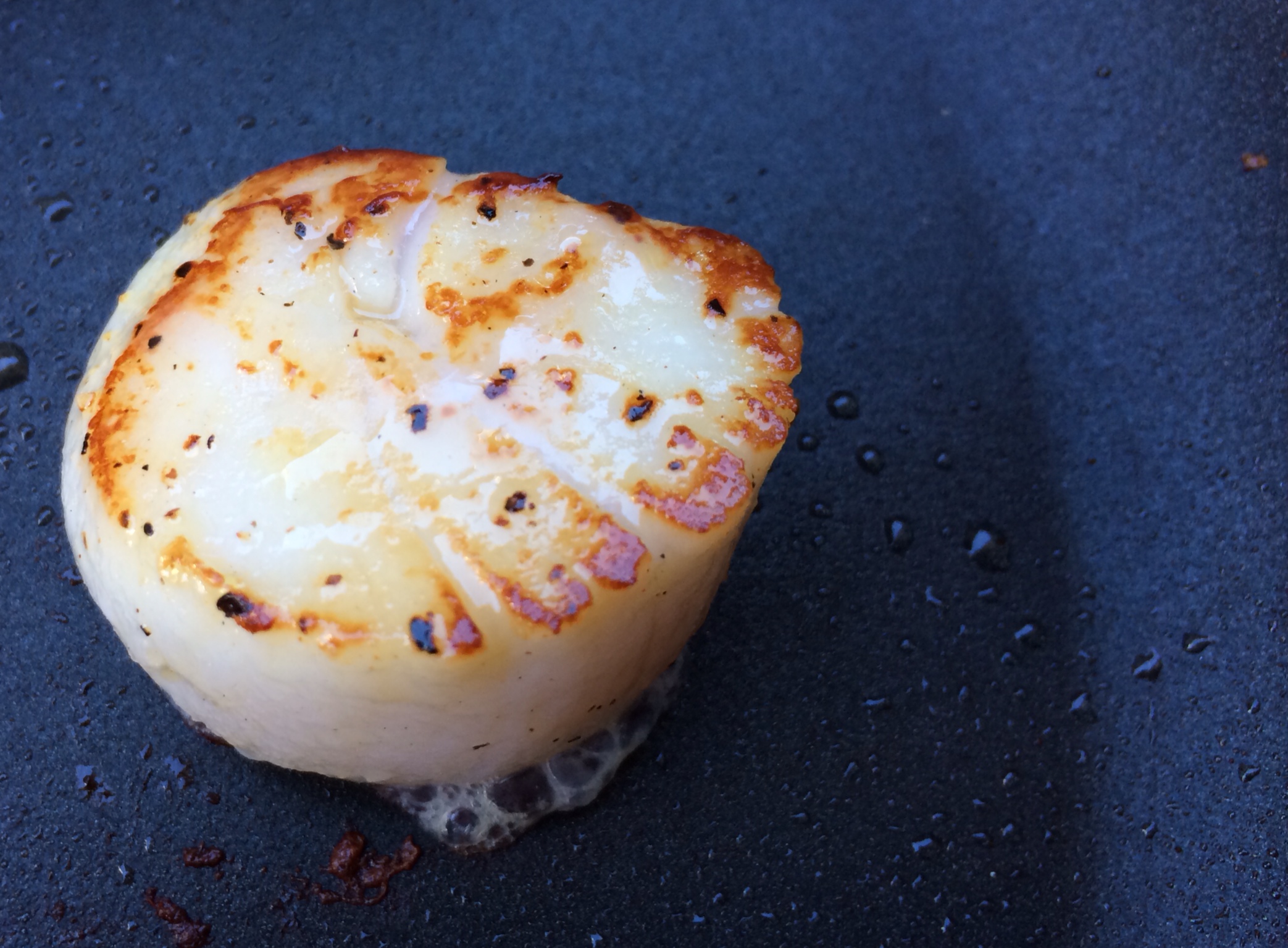 Seared Scallops
When I learned how to properly cook scallops, I found myself eating them all the time! As opposed to overcooked scallops that are chewy and almost rubbery in texture, perfectly cooked scallops are heavenly! And when it comes to seasoning, less is more. Treat them simply and let them shine!
Yield: 4 servings
Oven: N/A
Preparation time: 5 minutes
Cook Time: 5 minutes
2 tablespoons canola oil
1 1/2 – 2 pounds (approximately 20 –30) large sea scallops
kosher salt, as desired
freshly ground black pepper, as desired
Method:
1. Using a paper towel, carefully dry scallops. Season with salt and pepper and generously coat them in oil.
2. Heat a large dry (no oil) frying pan over medium – high heat until hot, approximately 1 – 2 minutes. – see kitchen note.
3. Add scallops being careful to not overcrowd the pan. Allow to cook undistributed until the bottom has a golden brown sear, approximately 2 – 3 minutes. Flip and cook the second side until light golden in color and scallop is cooked through, approximately 1 – 2 minutes.
4. Remove from pan and serve alongside rice, fresh vegetables or white rice.
Kitchen Note: If your pan is too small to accommodate all of the scallops, work in two batches covering the first cooked batch with foil as the second batch cooks. Overcrowding the pan will steam the scallops instead of presenting a nice golden sear. Oiling the scallops instead of the pan helps prevent splattering of hot oil and ensure each scallop is evenly coated.