Herb Crusted Rack of Lamb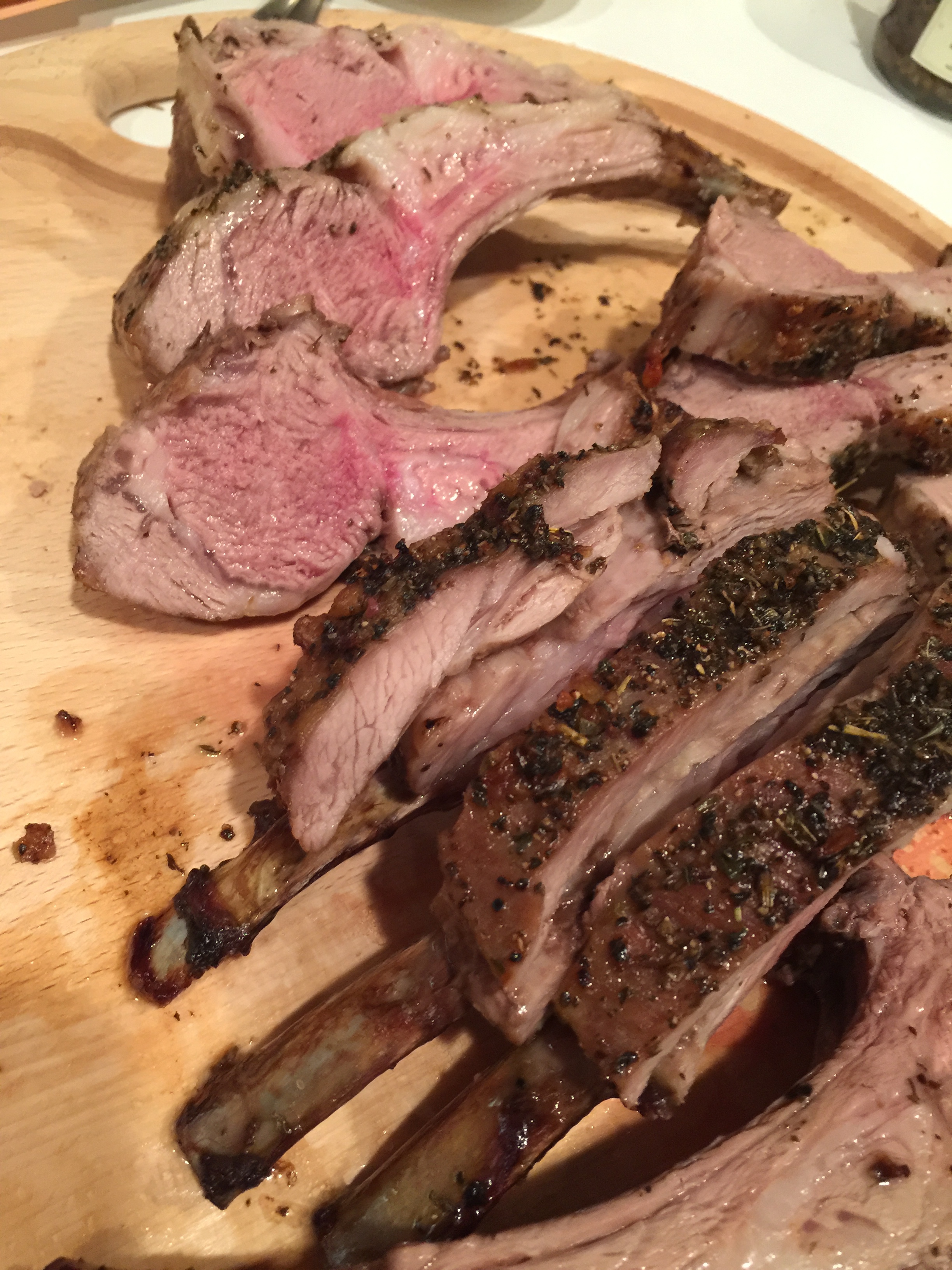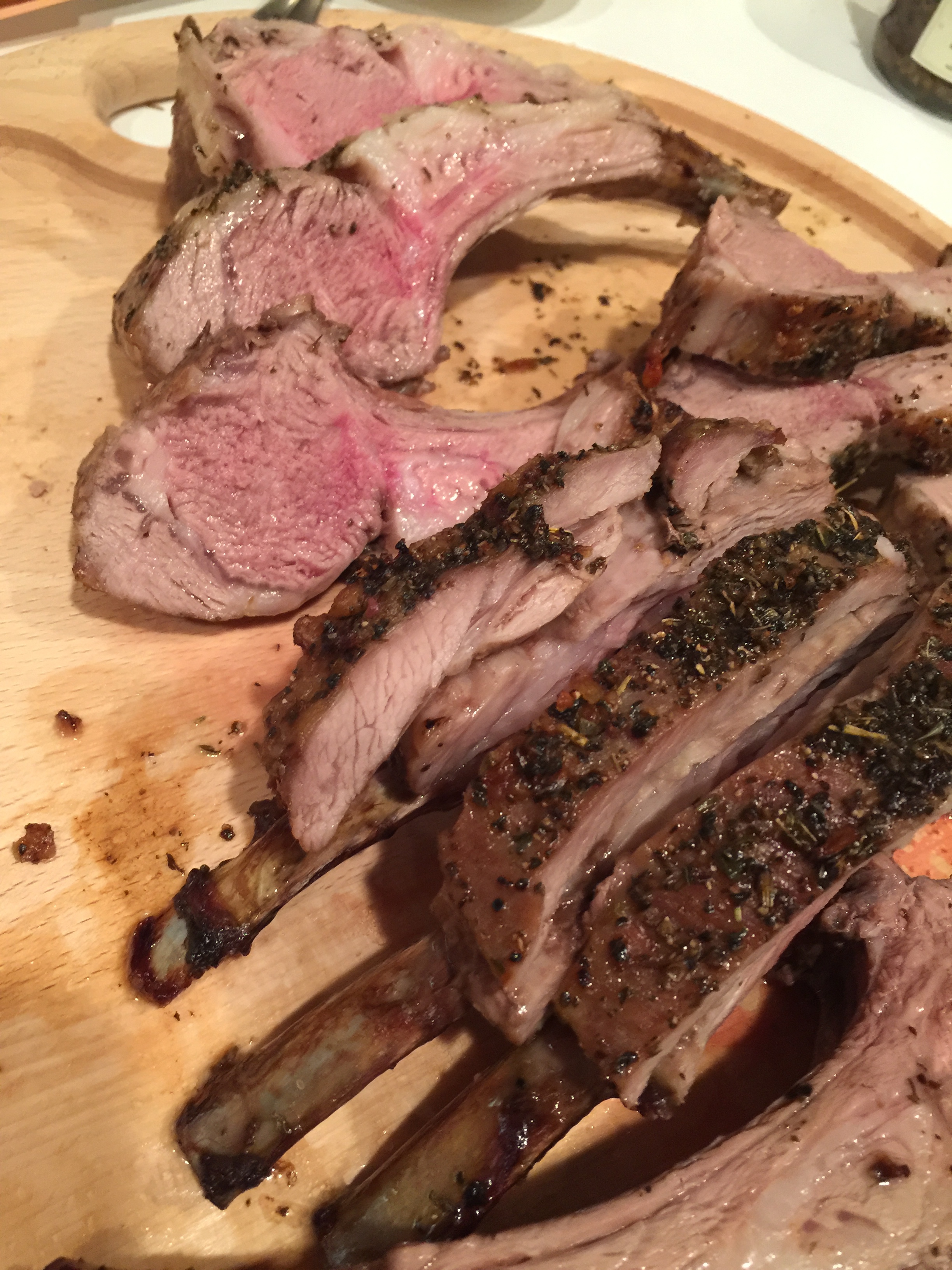 Herb Crusted Rack of Lamb
There is nothing more beautiful and delicious than a perfectly roasted rack of lamb encrusted with a delicious herb crust. Whether served as a celebratory meal or simple family dinner, it's absolutely delectable and beyond show-stopping.
Worried about internal cooking temperatures? Check the Kitchen Note for a complete breakdown!
Yield: 4 servings
Oven: 450ºF
Preparation time: 20 minutes
Cook Time: 40 minutes
Herb crust:
2 teaspoons dried Greek seasoning
1/2 cup plain panko, best quality possible
Lamb:
1, 2 1/2 – pound rack of lamb, with 7 – 8 ribs, excess fat removed – see kitchen note
kosher salt, as desired
freshly ground black pepper, as desired
olive oil, as needed
Method:
1. Preheat oven to 450ºF.
2. Line a baking sheet with foil and set to the side.
To prepare the herb crust:
3. In a rimmed pie dish or plate, use a fork to whisk together Greek seasoning and panko until evenly combined. Set to the side.
To prepare the lamb:
4. Generously salt and pepper all sides of the lamb.
5. In a large nonstick skillet over medium – high heat, add 2 tablespoons of olive oil and allow to heat, approximately 2 minutes.
6. Add lamb top side (presentation side) facing the bottom of the pan and cook until golden brown in color, allow to brown, approximately 5 – 6 minutes. Flip and brown the second side until also golden brown in color, approximately 4 additional minutes.
7. Remove lamb from skillet transferring to the panko mixture. Gently press down so that herb and panko mixture adheres to the lamb. Rotate lamb in the panko mixture ensuring all sides are evenly encrusted in the herb panko mixture.
8. Transfer lamb to prepared baking sheet and place in preheated 450ºF oven. Allow lamb to cook until desired doneness, approximately 20 – 25 minutes for medium – rare (145ºF) – See Kitchen Note. Note: If lamb takes on too much color before desired "doneness", cover with foil and allow to finish cooking.
Kitchen Note:
Make sure you remove the lamb from your refrigerator 30 – 40 minutes before cooking.
Considering swapping the dried herbs for those of your liking.
Internal Cooking Temperature Guideline for Lamb:
145ºF Med – Rare
160ºF Med
170ºF Well