Grilled Corn and Cotija Tacos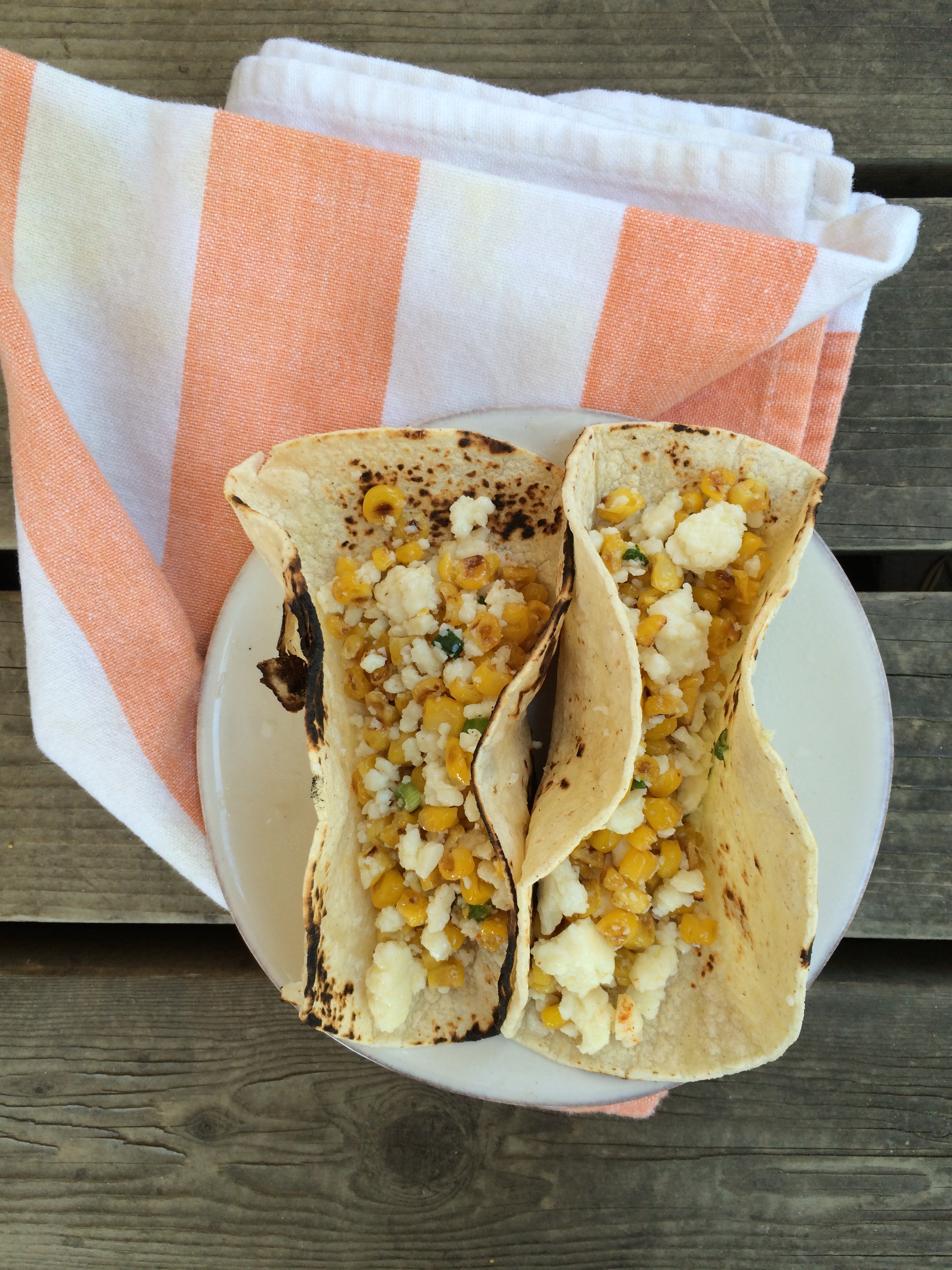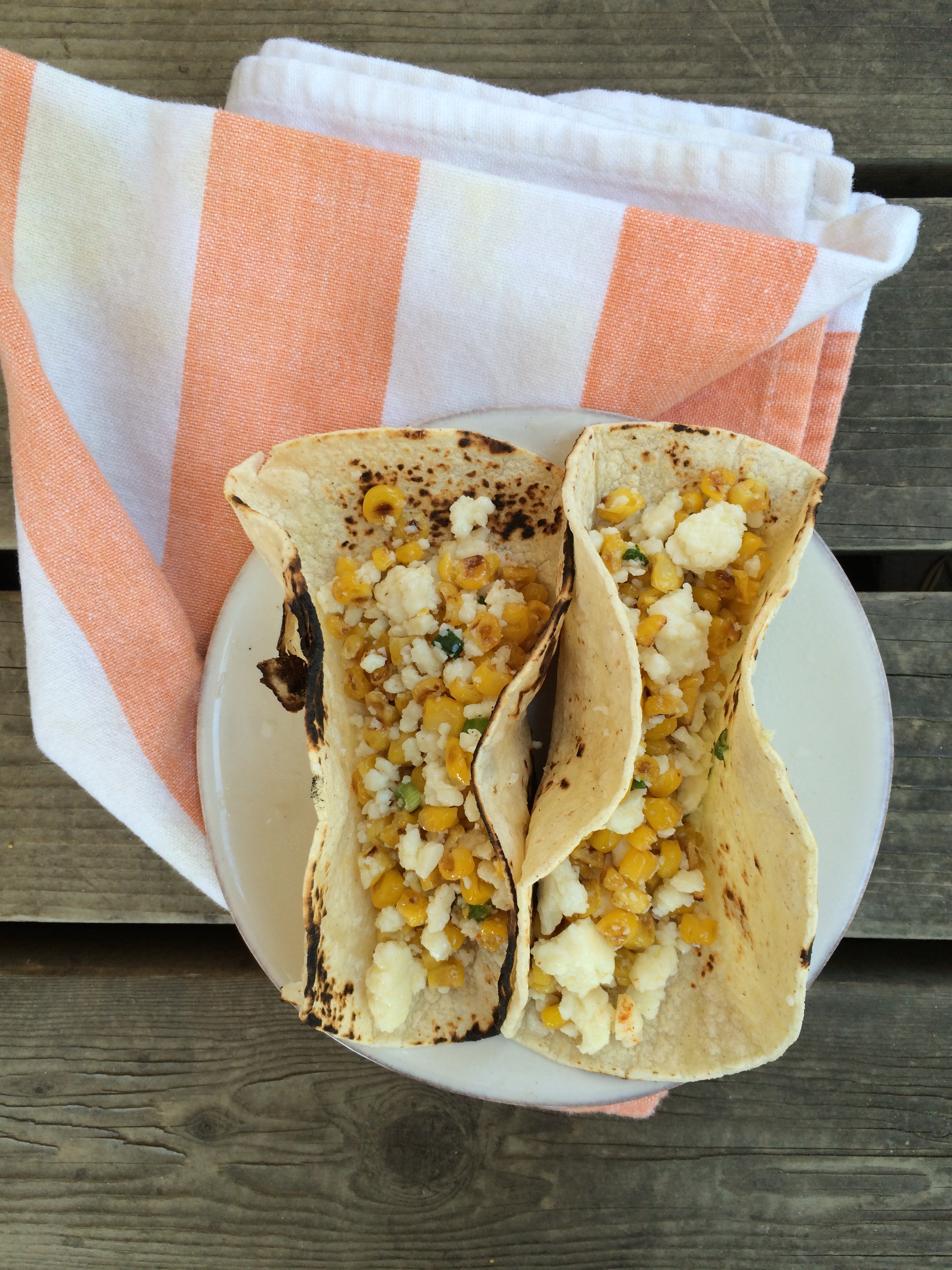 Grilled Corn and Cotija Tacos
When corn is at its prime, these tacos make for a great light and healthy vegetarian taco that even my meat-loving friends can't get enough of! Looking for protein? Add grilled shrimp and you have something for everyone!
Yield: 12 tacos
Oven: N/A
Preparation time: 20 minutes
Cook Time: 5 minutes
2 tablespoons vegetable oil
4 ears of corn, husk removed (1 1/2 – 2 cups kernels) – see kitchen note
1 cup crumbled Cotija cheese, added in two additions
1 tablespoon lime juice, from approximately 1 – 2 limes
3 green onions, thinly sliced
2 tablespoon freshly chopped cilantro
1/4 teaspoon cayenne pepper
kosher salt, as desired
12 corn tacos, best quality possible
2 limes, each quartered, garnish
Method:
1. Lightly coat each cobb with vegetable oil. On a grill pan over high heat, add corn and cook until golden in color turning as needed, approximately 5 – 7 minutes.
2. Standing the corn on a kitchen towel lined baking sheet, use a serrated knife to trim the corn kernels allowing the baking sheet to catch the kernels and the kitchen towel to keep the cobb from slipping. Repeat with the remaining corn.
3. In a medium size bowl, add corn, half the Cotija cheese, lime juice, green onions, cilantro, cayenne pepper, and a large pinch of kosher salt. Toss to combine and adjust seasoning to taste with more lime juice or salt as needed.
4. Over a gas burner, or alternatively in a baking sheet under the oven broiler, toast tortillas using metal tipped tongs turning as needed, until lightly charred, approximately 1 minute.
5. Serve corn mixture inside freshly charred fresh tortillas while hot with lime wedges on the side.
Kitchen Note: When corn is not in season, frozen corn is fine but make sure you allow the kernels to sit at room temperature on paper towels to absorb any excess moisture.