Apple Cider Mulling Spices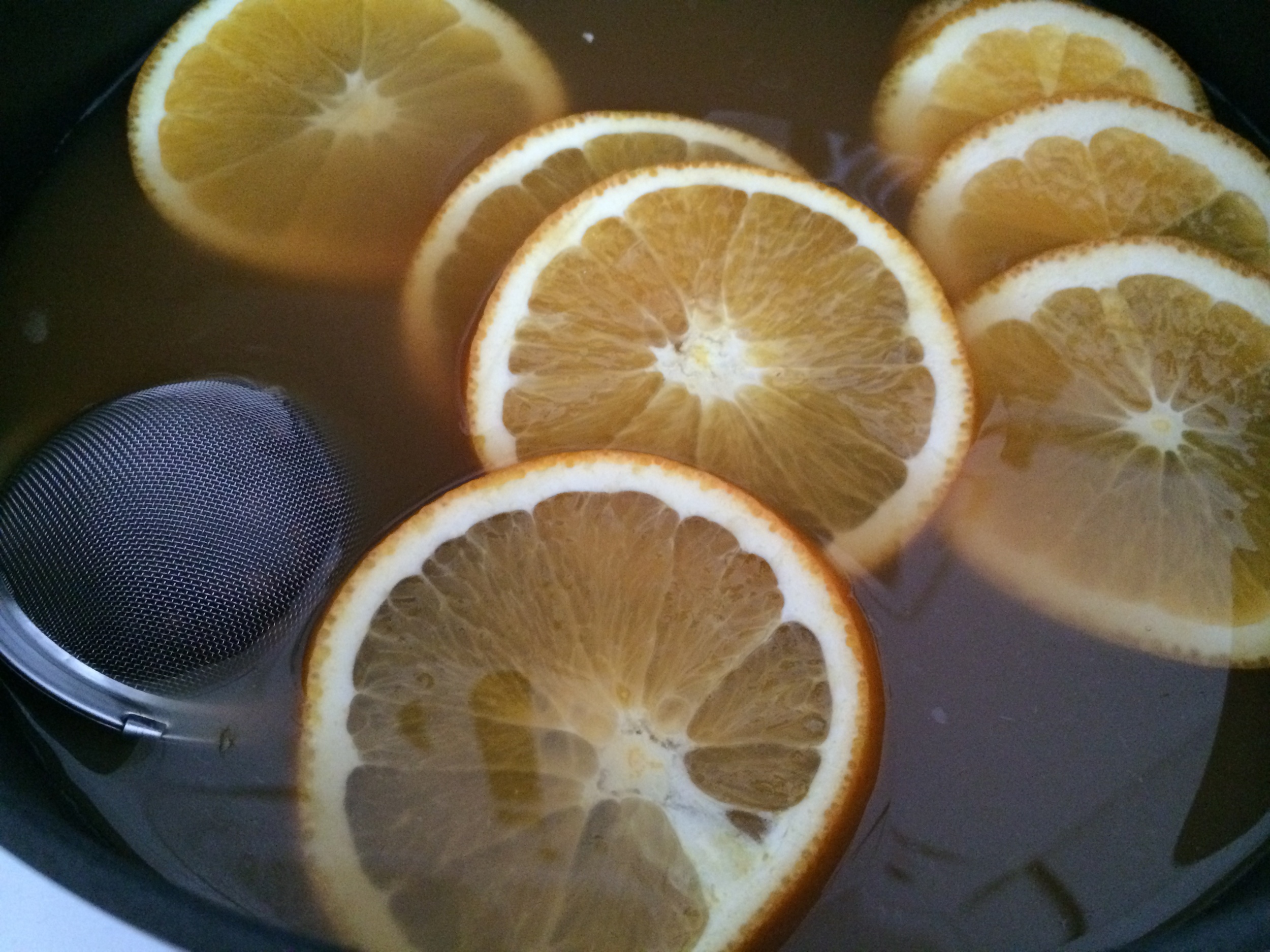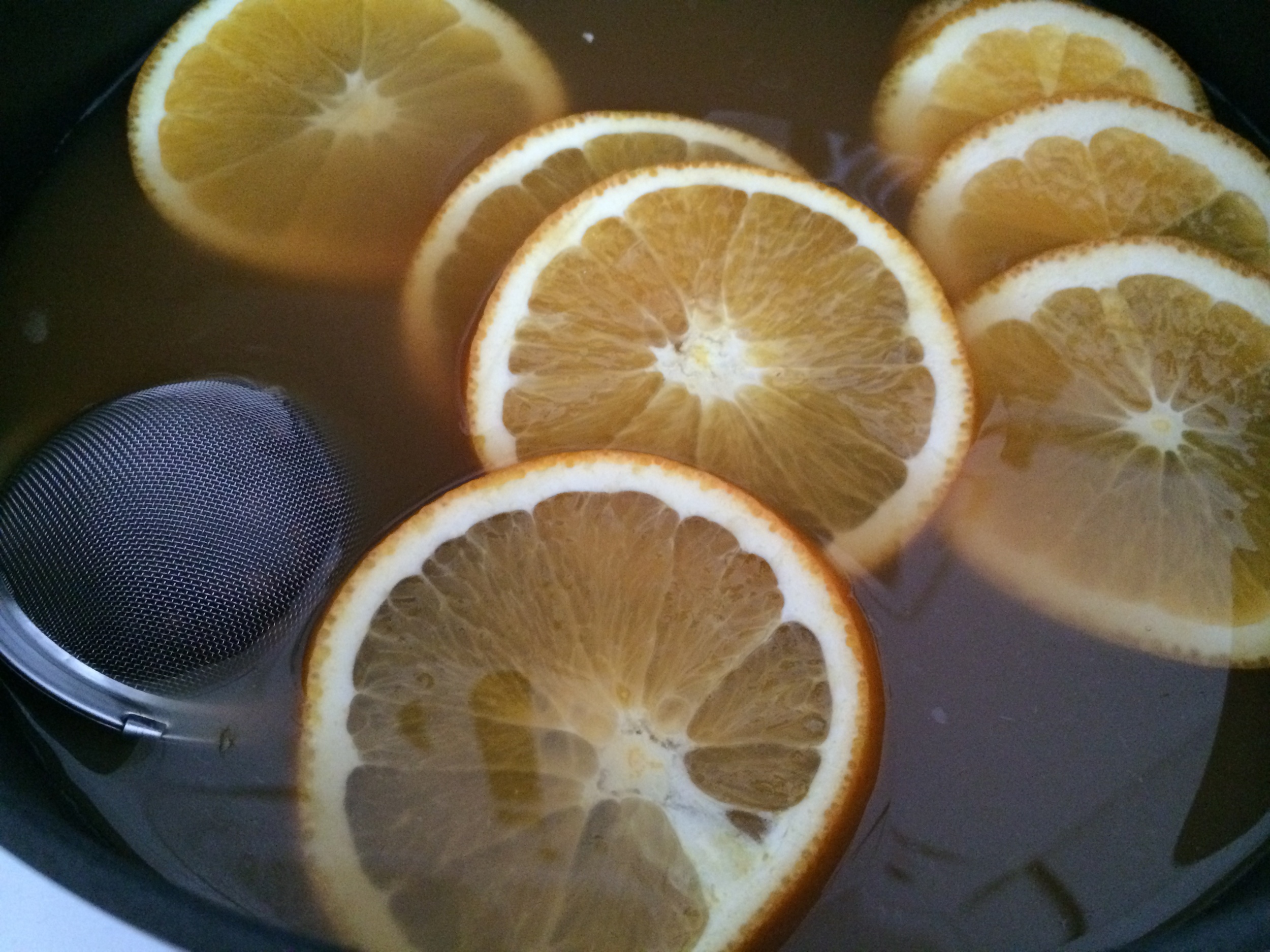 Apple Cider Mulling Spices
With the cool crisp weather, a steaming mug of hot cider does just the trick! This recipe is as simple and straightforward as it gets without sacrificing on flavor. It's a real winner among my family and friends.
Yield: 8 cups
Oven: N/A
Preparation time: 5 minutes
Cook Time: 15 – 20 minutes
1/2 gallon (8 cups) 100% pure apple cider, best quality possible
1 small orange, thinly sliced into ¼-inch thick rounds
2 cinnamon sticks
1 tablespoon whole cloves
1 tablespoon whole all-spice
Method:
1. In a large pot, add apple cider, sliced oranges and cinnamon sticks.
2. In a cheesecloth or spice holder (also known as "tea ball"), add cloves and all-spice. Submerge spices in the cider and bring to a boil. Reduce heat to low, and allow to simmer for 15 – 20 minutes, or until the flavors have developed.
3. Discard cinnamon sticks, spices and orange slices.
4. Divide cider into mugs and serve while hot.
Kitchen Note: For an adult version, consider adding a splash of calvados (apple brandy) or bourbon.